You are here
Jordan signs loan guarantee deal with US
By JT - Jun 01,2015 - Last updated at Jun 01,2015
AMMAN – Jordan and the US on Sunday signed a third sovereign loan guarantee agreement that will enable the Kingdom to raise $1.5 billion this month on global financial markets at low interest rates.
The US embassy in Amman said in a statement that was e-mailed to The Jordan Times that the loan guarantee agreement is part of a broader US commitment to enhance Jordanian stability, security and economic growth.
The proceeds of the US-guaranteed bonds issued pursuant to the agreement will help to ensure that Jordan can continue to provide critical services to its citizens as it hosts the nearly 630,000 Syrian refugees registered by the UNHCR, said the statement, adding that the agreement is designed to support specific economic reforms that Jordan has been pursuing in order to promote economic stability, growth and prosperity for the Jordanian people.
The signing of this loan guarantee agreement fulfils the commitment made by President Barack Obama during his meeting with King Abdullah on December 5, 2014.
Under the agreement, the US would guarantee repayment of principal and interest on Jordanian sovereign bond issuances totalling up to $1.5 billion with tenors not to exceed 10 years.
Jordan previously issued sovereign bonds worth $1.25 billion in 2013 and $1 billion in 2014 with US government guarantees.
A government official has recently told The Jordan Times that the government plans to issue another non-guaranteed bond worth $500 million in the last quarter of this year.
Part of the proceeds of the bonds will be used to pay off a $750 million bond that will be due at the end of the year, according to the official.
Related Articles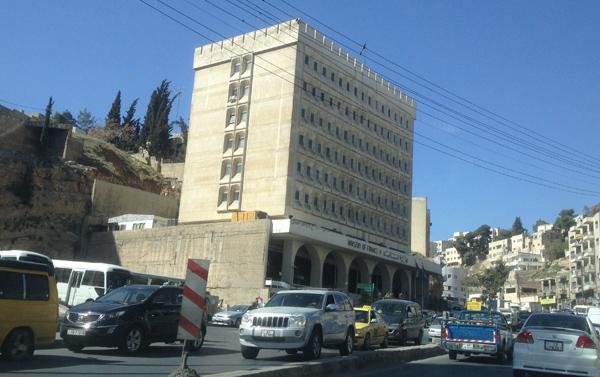 May 12,2015
Jordan is expected to issue a $1.5 billion international bond with a US guarantee next month and another non-guaranteed bond worth $500 million in the last quarter of this year, an informed source told The Jordan Times Tuesday. 
Jun 08,2015
AMMAN – The government seeks to secure external financing through grants and loans worth $3.4 billion between April 2015 and March 2016.Acco
Nov 03,2015
AMMAN — Demand for the $500 million Eurobonds Jordan issued in New York on Tuesday outstripped supply more than fivefold, the government sai
Newsletter
Get top stories and blog posts emailed to you each day.