You are here
Jordan sees decline on Corruption Perceptions Index
By Maria Weldali - Feb 01,2023 - Last updated at Feb 01,2023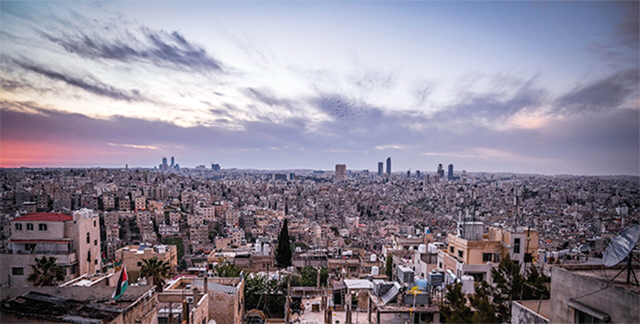 With Jordan's drop in score, the Kingdom ranked 61st out of the 180 countries and territories, dropping three places on the international ranking (File photo)
AMMAN — The Kingdom's score dropped two points, reaching a score of 47 out of a possible 100 on the 2022 Corruption Perceptions Index (CPI).
Released by Transparency International (TI), CPI ranks 180 countries and territories worldwide by their perceived levels of public sector corruption. Countries are scored between 0 (highly corrupt) and 100 (very clean).
"More than two-thirds of countries scored below 50, while 26 countries have fallen to their lowest scores yet," according to the index, which also said that 155 countries made no substantial progress with regard to corruption since 2012.
Furthermore, the 2022 edition revealed that 124 countries have "stagnant corruption levels", while the number of countries in decline is increasing.
With Jordan's drop in score, the Kingdom ranked 61st out of the 180 countries and territories, dropping three places on the international ranking.
According to Rasheed for Integrity and Transparency (Transparency International - Jordan), Jordan's drop in the ranking is due to its regression in four out of eight areas, including the World Competitiveness Yearbook, the Political Risk Services International Country Risk Guide, the World Economic Forum EOS and the World Justice Project Rule of Law.
Denmark, Finland and New Zealand are the highest-rated countries in the index, with scores of 90, 87 and 87, respectively.
Regionally, the UAE came first with a score of 67 points, followed by Qatar with 58 points and Saudi Arabia with 51 points. Jordan was ranked fourth in the region.
The index described the Middle East as a region with "unequal political and economic power" which is "entangled" with conflict and corruption.
Newsletter
Get top stories and blog posts emailed to you each day.