You are here
Jordan says international probe into Gaza crimes 'vital'
Safadi, UN coordinator agree to work for breaking stalemate in peace push
By JT - May 23,2018 - Last updated at May 23,2018
Palestinian Assma Abu Dakah, 23, and her husband, who were wounded by Israeli forces in recent protests at the Israel-Gaza border, are seen at their house in the southern Gaza Strip. Jordan has renewed a call for an international probe into last week's Israeli crimes against protesters (Reuters photo by Ibraheem Abu Mustafa)
AMMAN — Jordan on Wednesday renewed a call for international investigation into the massacre committed by Israeli occupation forces against civilians in the Gaza Strip last week, the Jordan News Agency, Petra, reported.
Minister of Foreign Affairs and Expatriates Ayman Safadi said the probe is vital as it is part of Palestinians' right to justice, stressing that the international community should protect civilians and enforce international law on Israel.
During a meeting with UN Special Coordinator for the Middle East Peace Process Nickolay Mladenov on Wednesday, Safadi warned against the political deadlock and the lack of effective international action to end the occupation and secure the Palestinian people their right to freedom and an independent state, with East Jerusalem as its capital within the pre-June 4, 1967 lines.
Safadi and Mladenov met before UN envoy delivered a report to the UN Security Council on the developments in the Palestinian territories.
They went over the obstacles hindering efforts to find a new horizon to resolve the Palestinian-Israeli conflict peacefully and discussed means to overcome these challenges.
Safadi and the UN special coordinator agreed that the efforts of the international community should be geared towards breaking the deadlock in the peace process and move forward to implement the two-state solution. They also underlined the need to take practical steps to end the humanitarian suffering in Gaza and ensure smooth delivery of services and assistance to the strip.
Safadi said that Jordan would continue providing support to the Gaza Strip, noting that the Jordanian field hospital in Gaza has increased its services to Gazans in implementation of directives from His Majesty King Abdullah.
Safadi also warned against Israeli unilateral practices aimed at imposing new facts on the ground in Jerusalem, stressing that the international community must put pressure on Israel to stop its practices that threaten the historical and legal status quo of the Islamic and Christian holy sites in the city.
Safadi and Mladenov agreed to continue consultations and coordinate efforts to break the deadlock in the peace efforts.
Related Articles
Jul 24,2017
AMMAN — The Director General of the Social Security Corporation (SSC) Nadia Rawabdeh stressed the "important role" of the liaison officers w
May 23,2016
AMMAN — Private cement deliveries to the Gaza Strip resumed on Monday after Israel lifted a six-week ban it imposed over an alleged diversio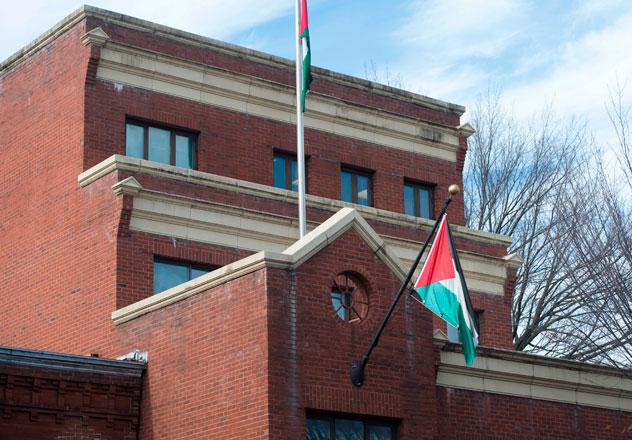 Nov 21,2017
RAMALLAH, Palestinian Territories — Palestinian officials announced Tuesday they had suspended meetings with the US following a quarrel with
Newsletter
Get top stories and blog posts emailed to you each day.