You are here
Jordan a safe haven in a region of turmoil — Polish president
King, Duda talk military, economic cooperation, prospects of expansion
By JT - Nov 07,2016 - Last updated at Nov 07,2016
Their Majesties King Abdullah and Queen Rania meet with Polish President Andrzej Duda and First Lady Agata Kornhauser-Duda in Amman on Sunday (Photo courtesy of Royal Court)
AMMAN — Stability and valuing democracy are among the "distinctive" characteristics of Jordan, which is a safe haven in a region of turmoil thanks to the efforts of His Majesty King Abdullah, said Polish President Andrzej Duda.
In talks they held in Amman Sunday, His Majesty and Duda agreed to increase cooperation between the two countries in economic and other fields, especially in the defence industry, according to a Royal Court statement.
During the meeting, held at Al Husseiniya Palace, the two leaders discussed critical regional issues such as pro-peace endeavours and the fight against terrorism.
Duda arrived in Amman Saturday for the first official visit to Jordan.
His Majesty received the president and the accompanying delegation, saying: "I hope by this visit here to our country, this will be an opportunity for us to continue to build on the warm relationship between Jordan and Poland. We have a lot in common both on the political aspect, the growing military ties between our countries and the security ties; but also hopefully the ability to strengthen our economic ties between our two nations, which is always, I think, the bridge between bringing our peoples closer together.
"So, I just wanted to take the few seconds of introduction to welcome all of you here. We are always delighted with the warmth and friendly relationships between our two peoples. So, I am delighted to have you here in our country and I look forward to the continuing relations and exchanges between myself and yourself."
For his part, Duda expressed delight for being the first president of the Republic of Poland to be paying an official visit to the Kingdom.
He said that Jordan is the Middle Eastern country that has the closest ties to the EU and to NATO.
"I am glad to note that the economic exchange between our two countries is increasing and that is very important to me, because the promotion of Polish enterprises in international arena ranks very high on my agenda. And I was also satisfied to be able to open a joint Polish-Jordanian seminar dedicated to cooperation between our defence industries; that was just two hours ago. And let me use this opportunity and thank you, Your Majesty, for visiting the SOFEX stand of the Polish defence companies during this year's edition of this military exhibition", Duda said.
"So, Your Majesty, let me thank you once again for this excellent preparation of this extremely interesting programme of my visit, and I do hope that this programme will translate into more intensified cooperation, both in the economic as well as in the military dimensions," he added.
Also on Sunday, Prime Minister Hani Mulki met with Duda over bilateral ties and the latest developments in the Middle East, especially those related to the repercussions of the Syrian crisis on Jordan.
The premier reiterated the Kingdom's call on donor countries to fully honour the pledges made at the London conference, held in February this year, the Jordan News Agency, Petra, reported.
Mulki also noted that Jordan counts on its deal with the EU for relaxed rules of origin, highlighting its importance for Jordanian exports to penetrate new markets.
He reviewed the Kingdom's stance on current events the region, stressing that Amman believes in that all regional challenges are rooted in the lack of a just and comprehensive solution to the Palestinian cause.
In this regard, Mulki called on the international community to join efforts to resolve the Middle East conflict based on the two-state solution, which, later, would contribute to enhancing the region's security and stability.
For his part, Duda expressed his appreciation for Jordan's role in hosting Syrian refugees and providing them with the basic humanitarian needs, highlighting that Poland is keen on helping the Kingdom to cover part of the refugee crisis' costs.
The president called on the Polish private sector to increase its cooperation with its Jordanian counterpart.
Visit to KADDB
Also on Sunday, Duda, accompanied by a delegation of ministers and general managers of Polish companies specialised in manufacturing defence systems, visited the King Abdullah II Design and Development Bureau (KADDB).
During the visit, they met with KADDB Chairman Atef Tal who briefed them on the bureau, which was established under Royal directives in 1999 to meet the Kingdom's defence requirements.
Tal noted that KADDB has succeeded in developing its industrial capabilities through entering partnership agreements with international defence manufacturers and developers, voicing the agency's willingness to cooperate further with Polish counterparts, Petra reported.
Duda referred to the Jordanian-Polish cooperation agreement that both sides signed in 2014, which triggered cooperation in the field of military industry, expressing hope to take ties in this field and others to a new level.
On the sidelines of the visit, the joint Jordanian-Polish cooperation meetings were held in the presence of top executives of KADDB's Polish partner companies accompanying Duda.
During the meetings, the two sides reviewed progress made and plans to start new joint ventures, according to Petra.
Related Articles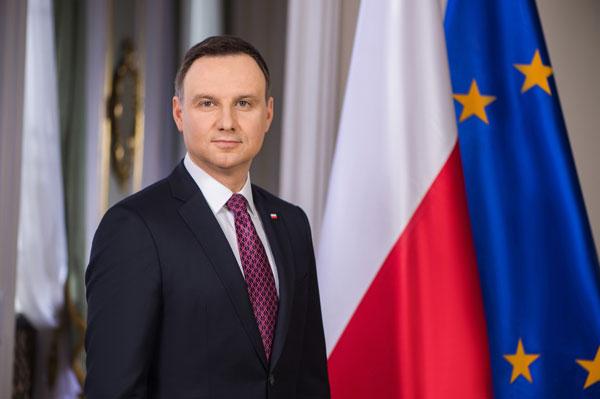 Nov 05,2016
AMMAN — Poland perceives Jordan as a lynchpin of stability in the Middle East, and Warsaw seeks to be a political partner of Amman in its pu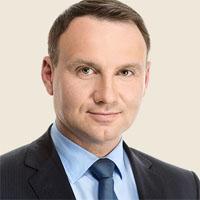 Oct 08,2016
AMMAN — Polish President Andrzej Duda is due in Amman next month on his first visit to the region, the Polish embassy in Amman said on Satur
Oct 25,2016
AMMAN — Polish President Andrzej Duda and First Lady Agata Kornhauser-Duda are due to arrive in Jordan for a several-day official visit on N
Newsletter
Get top stories and blog posts emailed to you each day.