You are here
Jordan proves responsible member of international community — Polish FM
By Khetam Malkawi - Jul 25,2016 - Last updated at Jul 25,2016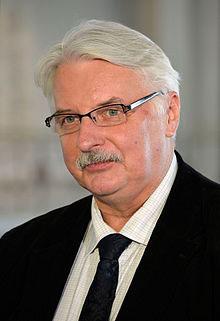 AMMAN — As a NATO member, Poland considers Jordan to be one of NATO's most important partners in the Middle East region, said Witold Waszczykowski, Polish minister of foreign affairs.
In an e-mail interview with The Jordan Times, Waszczykowski said his country and Jordan have discussed a range of joint projects related to the fight against terrorism and combating Daesh during this year's NATO summit that was held in Warsaw.
"We have already decided to send two military contingents to support the anti-ISIS [Daesh] coalition," said the minister, who is scheduled to arrive in Amman on Monday for a one-day visit.
"I am aware that by fighting terrorism and giving refuge to people escaping conflict zones, Jordan has taken on a heavy burden. By doing so, it has shown to be a responsible and trusted member of the international community," Waszczykowski emphasised.
"It is our duty to support the Jordanian leadership and its society with these honourable efforts," he said.
"That is why we intend to continue and to deepen our cooperation with Amman, not only with regards to economic, science and humanitarian issues, but also concerning the areas of defence and security," the Polish top diplomat added.
According to the official, military cooperation already plays a prominent role in bilateral ties, something that is illustrated by the frequent working visits by deputy defence ministers and high-ranking military officials from the two countries. In May 2014, a defence cooperation agreement was signed in Amman.
"Our extensive military cooperation will help strengthen Amman in the fight against terror. In addition to [that], Poland is considering other fields to bolster bilateral ties with Jordan."
Poland is a fast-developing EU country in the economic sphere, the official said, explaining that his country is "one of the EU's largest food producers".
"That is why, in addition to cooperation in the security and military sphere, we also see enormous potential to deepen cooperation with Jordan with regards to the economy as well as science," he explained.
Trade turnover between Amman and Warsaw has increased
fivefold in the last seven years, according to the minister, who voiced hope that "it will develop even further".
"I am also pleased by the presence in Jordan of Polish archaeologists from the University of Warsaw and Jagiellonian University, as well as by the cooperation between universities in our countries."
In line with the commitments made by Prime Minister Beata Szydlo at the donor conference held in London last February, Poland will continue to provide humanitarian assistance to refugees from Syria and Iraq within the framework of the EU Regional Trust Fund in Response to the Syrian Crisis (a.k.a. Madad Fund), he noted.
Over the last few years, "we have also provided assistance to Jordan on a bilateral basis."
"Our efforts in this regard are increasing systematically and my visit to Jordan… is a part of this policy".
Warsaw supports Jordan in EU forums, Waszczykowski, and is helping Amman attract foreign investors, implement structural reforms and create new jobs within the Jordanian economy, for refugees as well.
"In particular, we support all means of giving Jordan a privileged status in its relations with the EU. The Jordan Compact plan, which is due to be approved in the near future, is set to boost these efforts. It covers a wide range of tools aimed at limiting the negative consequences of the wave of refugees and the Syrian crisis and transforming these factors into a force for good which helps boost the development potential of the Jordanian economy.
"In serving this goal, a few days ago [on July 19] the European Union temporarily eased criteria regarding source of origin regulations for certain Jordan products exported to the EU. Thanks to this, new places of employment in Jordanian local societies will be created — for Syrian refugees as well," the minister said.
The Polish official believes that the world is seeing the beginning of the end of Daesh in both Syria and Iraq.
"Everything seems to indicate that we are seeing the beginning of the end of ISIS [Daesh] in both Syria and Iraq," Waszczykowski noted, adding however, that in order to fully eliminate Daesh from the Middle East — and by doing so restoring security to both countries — it is essential that the international community continues to cooperate effectively.
"Our administration and our NGOs are involved in providing assistance to Syrian refugees on Jordanian and Lebanese territories."
He stressed his country's willingness to work on economic and social projects aimed at rebuilding Syria upon the conclusion of the destructive conflicts in the country.
Right now, Polish archaeologists are involved in a project aimed at protecting Syrian monuments. "We were the first to assess the damage inflicted by ISIS [Daesh] terrorists on the World Heritage site in Palmyra," the minister explained.
Poland and the EU
Although there are calls in some countries of Europe to follow in the steps of the UK and exit the EU, Poland is one of the countries that will not consider this move.
"I do not know a serious political group in Poland which would be able to force through the idea of leaving the structures of the European Union," the minister said, citing an opinion poll that shows that almost 80 per cent of "Poles support Poland's presence in a united Europe", Waszczykowski stressed.
"That is why the Polish society does not see the need to organise a referendum of this kind. We need to come to terms with the fact that the world's fifth biggest economy will most likely leave the European Project," Waszczykowski explained, referring to the UK.
Poland has been a member of the EU for 12 years now and contributes various economic dynamics to its functioning and enriches its multifaceted character with its foreign policy, know-how and culture, the official added.

Russia-NATO relations

Through its foreign policy, Waszczykowski said, Russia is heading steadfastly towards a state of heightened tensions within international relations.
"It has demonstrated this on more than one occasion, realising its aggressive plans towards Georgia in 2008, Ukraine in 2015 and through its involvement in the Syria conflict. Today, it is difficult to say what price one would have to pay in order to appease all demands put forward by Moscow, especially as keeping relations with certain Western countries at a tense level plays in the favour of Russia's current leadership and its domestic policy objectives.
"It is worth remembering at this point that the West is ready to agree to many conditions requested by the Russian leadership and it is willing to recognise its important role on the international stage. This has been shown by Russia's status as a permanent member of the UN Security Council as well as its privileged relations with the EU and NATO."
However, the Polish minister continued, when it comes to the latter Russia does not want to benefit from them. Numerous incidents in the Baltic Sea, threats made towards Central and Eastern European countries, as well as provocative military manoeuvres, have forced NATO to respond with appropriate and adequate measures by deploying a permanent military presence to Poland and countries in the region, among other things.
This is not a policy that seeks confrontation with Russia, all it sets out to do is strengthen the sense of security in countries on the alliance's "Eastern Flank", according to the minister.
Strengthening NATO's military presence is not aimed at provoking a conflict or, most importantly, provoking Russia — all it aims to do is deter aggressive actions, the official concluded.
Related Articles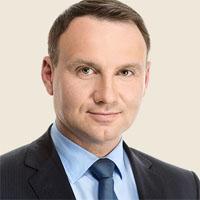 Oct 08,2016
AMMAN — Polish President Andrzej Duda is due in Amman next month on his first visit to the region, the Polish embassy in Amman said on Satur
Oct 25,2016
AMMAN — Polish President Andrzej Duda and First Lady Agata Kornhauser-Duda are due to arrive in Jordan for a several-day official visit on N
Jun 17,2015
WARSAW — Battleships. Tanks. Helicopters.
Newsletter
Get top stories and blog posts emailed to you each day.