You are here
'Jordan needs leap of faith into digitised education'
Talal Abu Ghazaleh on what went wrong in Kingdom's educational system
By Mahmoud Al Abed - Nov 19,2016 - Last updated at Nov 20,2016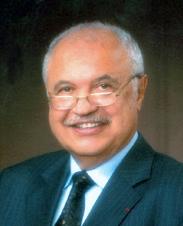 AMMAN — When it comes to education and knowledge, Talal Abu Ghazaleh stands out as a world-class authority on the subject.
Born to a Palestinian family that was forced to leave Jaffa following the 1948 war and taking refuge in Lebanon, the senator, who at 10 years old needed four hours of walking to and from school every day, knows what a difference an education can bring to the lives of generations.
After almost five decades of knowledge advocacy and achievements, he knows what it takes to turn out a generation well equipped with the best brand of knowledge and out-of-the-box thinking techniques.
Trained as an accountant, Abu Ghazaleh did not lock himself up in his profession and started to look around to get a sense of where the future was taking the world of knowledge.
"I have learned that there is nothing more advantageous than taking the first move," he told The Jordan Times in a recent interview at his Amman office, where he runs a knowledge empire, comprising 86 intellectual property offices — number one in the world — fully digitised educational institutes that mainly teach business, in addition to several other specialties that all revolve around the themes of innovation, excellence and knowledge.
"I have come to the realisation that whether it is intellectual property, ICT or anything in life, it is all about education."
In 1966, he saved money and attended a conference on intellectual property in the US, importing the concept to the Arab world.
He was introduced to computers in the same decade, and in 1975, he was one of the first few to know of the innovation that would change the face of the globe: the Internet.
"Opportunities come to you when you open your eyes; destiny comes to you, so you need to grab it," he advised young entrepreneurs.
Such critical thinking among aspiring youth should be one of the outcomes of the education process, according to Abu Ghazaleh, who believes that young Jordanians are no less smart than their peers in the advanced world, but they should be provided with the proper environment to receive the kind of education that belongs to the future.
This is a right, not a privilege, he said, noting that one of his achievements is a successful bid to convince the UN to add the right to education to the list of basic human rights.
In 2001, he chaired the UN ICT task force, formed by former secretary general Kofi Annan, to draw up a global strategy to disseminate digital knowledge. The team contributed to shaping the future.
What he sees as a major part of his legacy after almost half a century in the business is the Talal Abu-Ghazaleh Foundation, to which half of the profits made by Talal Abu-Ghazaleh Organisation go to fund initiatives aimed at securing generations with the best means possible to acquire quality education.
The latest is a donation — in process — of 3,000 laptops (called TAGITOPS) to school students in underprivileged areas.
His foundation also runs a network of knowledge stations around the Kingdom to combat IT illiteracy.
In the interview, the knowledge tycoon acknowledged the efforts carried out by authorities over the past quarter a century to digitise education and improve its quality. Apparently, however, it has not been enough.
He praised as "courageous and accurate" recent remarks by Her Majesty Queen Rania diagnosing the education situation in the country despite all efforts to take it to the envisioned levels.
In her speech at the launch of the National Strategy for Human Resource Development conference, the Queen cited shocking facts about the outcome of the process.
"We get to the 8th grade, and we see that instead of improving, Jordan's ranking has deteriorated in the last two cycles in the TIMSS International Mathematics and Science Assessment.
"Then, in the 10th grade, we find Jordan ranking among the bottom 10 countries in the Programme for International Student Assessment (PISA) on a list of 56 states. As for the General Secondary Certificate (Tawjihi), despite efforts to improve it and elevate its status, the outcome remains unsatisfactory," the Queen told her audience in September.
According to Abu Ghazaleh, the answer is in a progressive outlook that sees quality education not as a privilege for the haves, but as a right for the have-nots.
In one of the many conferences he has taken part in, the entrepreneur stressed that so far, access to elite, world-class education remains exclusive and unaffordable to the majority of students around the globe.
He established Talal Abu-Ghazaleh University as one way to change that reality.
"For the first time in history, we are in a position to do something about it. Access to world-class education is an inevitability whose time has come," he said
"Imagine, if you will, [that] you are a financially disadvantaged student in a country where the costs to travel abroad for education are unthinkable. Imagine that the only way to improve your situation is to have access to world-class education. Imagine a one-stop digital portal that allowed you to earn a degree from America, vocational training from Australia, and lessons in English from the United Kingdom — in order to be hired for a job here in Qatar."
In 2020, he projected, 80 per cent of all universities will be digital: "no campuses".
This stands in stark contrast with the reality of education in Jordan.
"I was shocked once when I heard an education minister boast that all schools have been provided with their needs of blackboards and chalk," Abu Ghazaleh said.
More recently — two months ago — his foundation implemented the digitised model of education in a place where it is the least familiar: the Zaatari Refugee Camp, in cooperation with the EU, with refugees offered the chance to complete their bachelor's and master's degrees.
What is needed is the will to change, because the tools are affordable now, he said.
Students in Jordan, and elsewhere, "need connectivity and tools to access connectivity.
"Is it enough? It was enough for a Ukrainian student who invented WhatsApp and sold it to Google for $13 billion."
Related Articles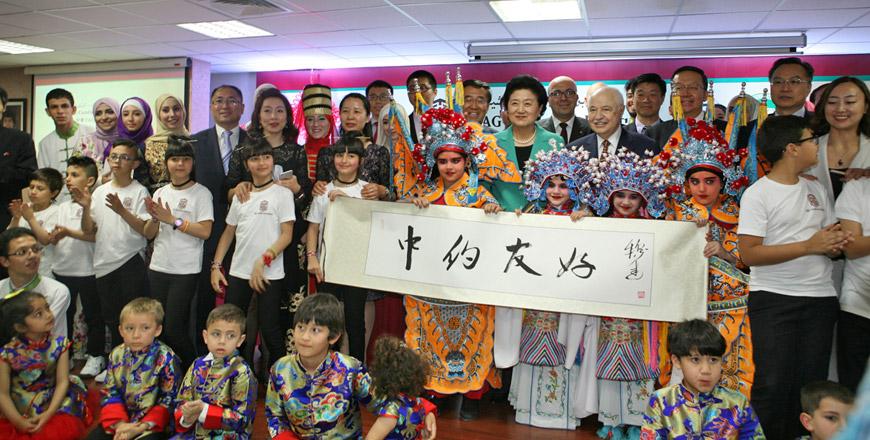 Apr 21,2017
AMMAN — Senator Talal Abu Ghazaleh, director of the Talal Abu-Ghazaleh Confucius Institute, on Thursday discussed digitisation of education
Jul 31,2015
AMMAN — Her Majesty Queen Noor on Thursday inaugurated a "smart classroom" at Jubilee School, equipped by Talal Abu-Ghazaleh University.The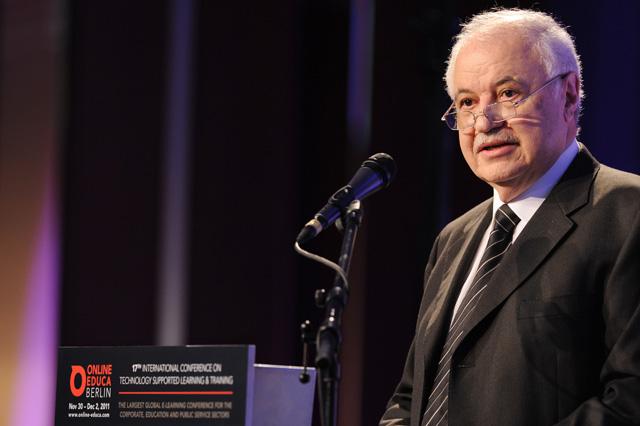 Apr 09,2018
AMMAN – Senator Talal Abu-Ghazaleh will head to Boston to deliver a lecture at the SciTech Conference, hosted by Massachusetts Institut
Newsletter
Get top stories and blog posts emailed to you each day.