You are here
Italian classical music duo mesmerises Amman audience
By Camille Dupire - Oct 17,2018 - Last updated at Oct 17,2018
AMMAN — The enchanting notes of Italian composer Mario Castelnuovo Tedesco on Wednesday resonated at Al Hussein Cultural Centre in Ras Al Ain, as the Gran Duo Italiano of violinist Mauro Tortorelli and pianist Angela Meluso performed a homage concert on the 50th anniversary of his death.
Opening the show with a rousing interpretation of the "Sonata quasi Fantasia, Op. 56", composed by Castelnuovo Tedesco in 1929, the duo caught the audience's breath with an exquisitely paced rendition of "Ritmi, Op. 15".
Those expecting a magical journey to the glorious times of chamber music were not disappointed, as the duo performed each composition with a patient elegance and timely refinement.
Following "Notturno adriatico, Op. 34", "La Figlia del Reggimento, parafrasi su arie dell'opera di Donizetti, Op. 110" gave the musicians a chance to display their stunning coordination, also reflected in their performance of "Capitan Fracassa, Op. 16".
Mastering the articulation of each piece with brio, the duo concluded with the iconic interpretation of "Figaro, parafrasi su arie d'opera dal 'Barbiere di Siviglia' di Rossini", composed in 1943.
"The fame of Italian composer Mario Castelnuovo Tedesco is, at least in his home country, closely associated with his compositions for guitar and his relationship with Andrés Segovia for a period of over 30 years," an embassy statement sent to The Jordan Times said, noting that "however, a part of his significant output of chamber music is devoted to violin and piano and is the product of more than 40 years of close collaboration with the great violinist Jascha Heifetz".
A composer renowned for his violin and piano chamber music, Castelnuovo Tedesco (1895-1968) was a significant influence on major film composers such as Henry Mancini, Nelson Riddle and André Previn, in addition to having taught Jerry Goldsmith, Marty Paich and John Williams, according to online sources.
While many of Castelnuovo Tedesco's works remain handwritten and unpublished, they were recorded by the Gran Duo Italiano in September, providing the public with a chance to explore the majestic work of the late composer.
A master class organised at the National Music Conservatory prior to the concert gave chamber music aficionados the chance to learn more about the two artists' experience in digital recording of Italian chamber repertoire, with a lecture focusing on "the fundamental importance of Italian language for classical music reading and interpretation experience".
The Gran Duo also provided the attendees with an analysis of the scores from both the compositional and the violin and piano technique's point of views.
The Gran Duo Italiano, which has been acclaimed by world audiences and critics alike, received one of the EU's highest accolades, the "Premio Mediterraneo" in 2011, in recognition of "their research, rediscovery and promotion of Italy's artistic and musical heritage", according to the prize organisers.
The concert was organised as part of the Italian Language Week, which also features seminars, meetings, readings, exhibitions, screenings, language workshops and competitions, which will be held in Amman, Madaba, Irbid, Mafraq and Zarqa until October 21, according to Hani Issa, responsible for the embassy's press, communication and media office.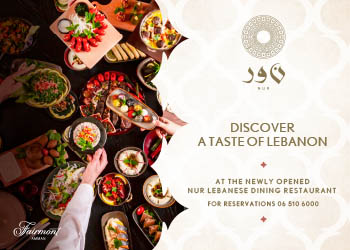 Newsletter
Get top stories and blog posts emailed to you each day.