You are here
Italian ambassadors gather in Amman for consultations on region
By JT - Mar 14,2019 - Last updated at Mar 14,2019
AMMAN — Italy recently held meetings in Amman, gathering 14 ambassadors from the region for a discussion on collaboration and improving strategic partnerships with countries in the area.
The meeting was organised by the Italian Ministry of Foreign Affairs and the Italian embassy in Amman, according to a statement sent by the embassy. During the meetings, HRH Prince Hassan hosted a roundtable discussion on perspectives in the Levant region, with experts from think tanks and councils taking part in a debate.
"It is a strategic region for our country; a very diverse area at the centre of fundamental interests in the world. Amman was chosen [for the meeting] to give a precise signal of great attention to Jordan, whose stability and resilience are very important assets for the international community and for the region in particular," the Italian ministry said in the statement.
During a working lunch with the ambassadors, Minister of Planning and International Cooperation Mary Kawar briefed them on Jordan's obstacles in dealing with the Syrian refugee crisis and in light of the next conference on the issue in Brussels.
The secretary general of the Ministry of Foreign Affairs and Expatriates, Zaid Lozi, also highlighted the country's role in the region and stressed the strategic value of Italian-Jordanian relations.
A session of senior-level consultations between the two countries' ministries of foreign affairs also took place in Amman.
A delegation from the Italian ministry addressed economic and cultural development opportunities during meetings with the Minister of Industry, Trade and Supply Tareq Hammouri and Minister of Tourism and Antiquities Majd Shweikeh.
A workshop is also scheduled for March 20, with the theme, "Accelerating the renewable energy transition in Jordan: Long-term energy strategies as mechanisms". The workshop is the first in a series of joint initiatives planned for the coming year, according to the statement.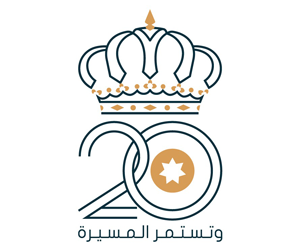 Newsletter
Get top stories and blog posts emailed to you each day.