You are here
IPSOS survey reveals pessimistic public mood after government's first 100 days
By Maram Kayed - Dec 07,2018 - Last updated at Dec 07,2018
AMMAN — Almost 52 per cent of Jordanians said they felt that reforms in Jordan were "going the wrong way", according to a study performed by IPSOS.
The study noted that there was "slight optimism" after the resignation of former prime minister Hani Mulki's government, which was forced to step down earlier this year after protests erupted against proposed amendments to the Income Tax Law. However, according to the report the optimism has faded after the current government's first 100 days in office.
The study shows that answers for questions on personal purchasing power, the chance of one's financial improvement and unemployment fears change from positive outlooks in the second quarter, to negative outlooks in the third and fourth quarters.
Around 40 per cent of people surveyed thought the national financial situation would be stronger in the next six months, when asked in the second quarter of the 2018, however that figure deteriorated to 20 per cent when they were questioned in the third quarter.
Similarly, 60 per cent of respondents said they felt safe when asked about their job security in the second quarter, but that figure also dropped to 46 per cent in the third quarter.
Questions related to peoples probability of making an investment or improving their financial situation had largely received the same level of answers in the past three years, however 2018's third quarter witnessed drops in these indicators, from 9-15 points on average.
Consumer trust stood at 39 per cent on average for Jordanians in the last quarter of 2018, almost 10 points less than that of last year.
The most pressing concern for citizens was unemployment at 49 per cent, followed by inflation and high educational costs both at 47.7 per cent, and lastly, poverty and social inequality at 35.4 per cent.
The majority of people questioned, 69 per cent, also said they felt less convinced they would be able to cover their children's educational fees and save for their own retirement.
The study, which questioned 1,000 people from different socioeconomic groups and ages, included samples from people as young as 15.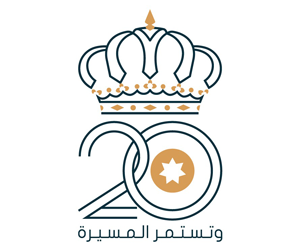 Newsletter
Get top stories and blog posts emailed to you each day.