You are here
High yield expected from date harvest as industry grows in Jordan
Date palm sector creates 4,000 job opportunities for skilled labourers, plus 2,000 more during harvest season
By Hana Namrouqa - Oct 13,2016 - Last updated at Oct 13,2016
AMMAN — As the date harvest peaks, industry leaders expect a high yield exceeding 25,000 tonnes due to the rising number of date palm tree plantations in the Kingdom.
"Date palm plantations are increasing every year and so is production. There are 35,000-40,000 dunums of land planted with date palm trees," President of the Jordan Dates Association Anwar Haddad told The Jordan Times on Thursday.
An average of 5,000 new dunums is planted with the fruit annually, Haddad said, indicating that the majority of the new plantations are in the central parts of the Jordan Valley.
There are 35,000-40,000 dunums of land planted with date palm trees in the Kingdom (Photos by Khaled Oudat)
"What distinguishes Jordan's date palms this year is not only the increase in the production amount, but more importantly is the improved quality of the product… our farmers are gaining more expertise and this is positively reflecting on the quality of production," he underscored.
The industry leader noted that farmers are bringing modern technology to the sector, which is being used in the picking and packaging processes.
"The date palm sector is flourishing in Jordan. It has created 4,000 job opportunities for skilled labourers, in addition to another 2,000 jobs during the harvest season," he said.
In addition to the employment opportunities the sector is creating, it also generates an annual profit of JD50 million, Haddad noted.
"Some 60 per cent of our production is exported to several countries, including the United Arab Emirates, Turkey, Morocco and Europe among others," he highlighted.
Meanwhile, Jordan Valley Agriculture Directorate Director Abdul Karim Shehab said difficulty in selling vegetable surpluses is leading many farmers to grow date palms.
"In addition, date palms are feasible. A date palm tree starts generating enough profit to cover its expenses three years after it is planted and in six or seven years it starts generating substantial profit," Shehab told The Jordan Times.
Date palm cultivation in the Jordan Valley started in the 1990s when only 2,000 dunums were planted with the fruit.
"Now, there are 30,000 dunums of land planted with some 500,000 palm trees in the Jordan Valley," Shehab said.
Nearly half of the palm trees in the Kingdom produce medjool and berhi dates, which are the "most preferred choices of consumers".
Medjool, known also as the king of date, is rich in anti-oxidants, magnesium, potassium and fibre and strengthens the immune system, according to experts.
The Kingdom's 200 date palm farmers are expected to continue harvesting the fruit until November.
up
1603 users have voted, including you.
Related Articles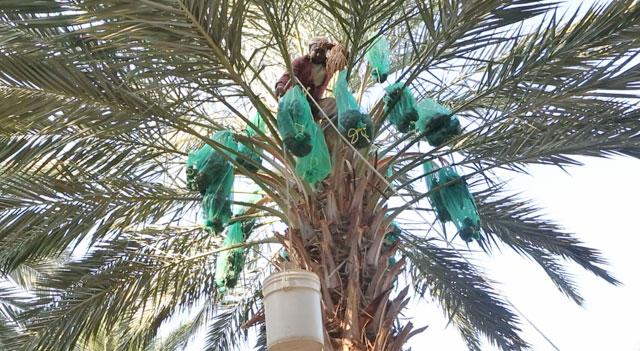 Nov 26,2017
AMMAN — Plans are under way to set up a company for marketing Jordan's palm dates, a high-value crop whose cultivation is increasingly expan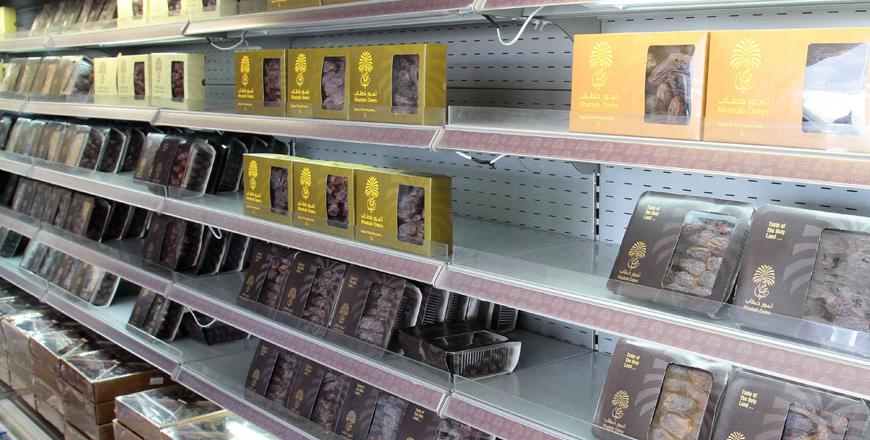 Jun 13,2016
AMMAN — Jordan's production of medjool palm dates is expected to grow by nearly fourfold in the coming years to meet surging international d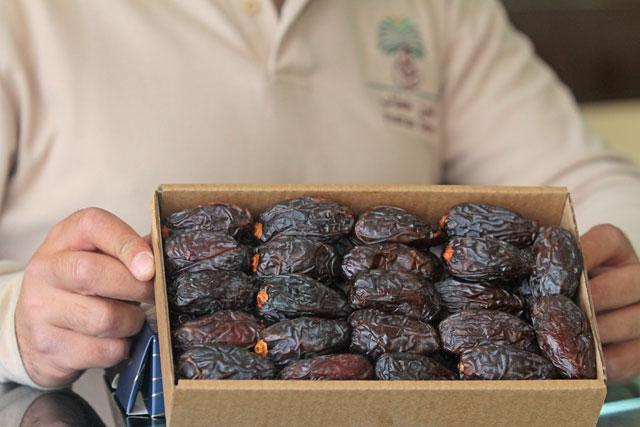 Apr 12,2016
AMMAN — As international demand for Jordanian date palms is increasing due to high quality, date palm plantations are expanding across the c
Newsletter
Get top stories and blog posts emailed to you each day.