You are here
Gov't meets only 7% of 297 pledges, 48% being implemented
Service sector tops Cabinet agenda, energy tails last — Rased
By JT - Mar 18,2019 - Last updated at Mar 18,2019
Prime Minister Omar Razzaz, on Monday, speaks at a ceremony celebrating the ratification of new building codes. Government performance monitor Rased on Monday said the prime minister's government had only met 7 per cent of its 297 pledges (Petra photo)
AMMAN — Government performance monitor Rased on Monday said that Prime Minister Omar Razzaz's government met only 7 per cent of its 297 pledges, while 48 per cent are underway.
Meanwhile, 45 per cent of the government's pledges remain unimplemented, according to Rased's report on the period between June 14, 2018 and March 14, 2019.
The government met 34 per cent of its pledges for the service sector and only 2 per cent of its commitments to the energy sector.
Cabinet members carried out 1,803 activities during the nine-month period, 70 per cent of which were field visits and activities.
The Council of Ministers issued 290 decisions in the same period, 28 per cent of which were legislative.
Overall, only 6 per cent of the Cabinet's decisions pertained to the service sector.
Ministers participated in 129 travels over the report's covered duration.
Of those, 103 trips were announced for disclosed locations.
On the government's interaction with the Lower House in its third ordinary session, results showed that Minister of Planning and International Cooperation Mary Kawar was least committed to attending Lower House sessions.
According to the report, the minister failed to attend 56 per cent of the sessions.
Meanwhile, Minister of Political and Parliamentary Affairs Musa Maaytah registered the lowest absences, having attended 97 per cent of the sessions.
In regards to his responsiveness to MP queries, the finance minister received 35 inquiries, of which 32 remain unanswered.
The ministries of state for the development of institutional performance, ICT, agriculture, transport and planning and international cooperation answered all questions directed to them.
The report said that the Cabinet formed 22 ministerial committees, announced by Razzaz.
So far, 12 committees have delivered results on their actions, Rased underlined.
More so, the Rased team compiled a reference to the rumours addressed via the "Haggak Tiraf" platform (in English "your right to know"), Ad Dustour daily and Akeed platform.
A total of 174 rumours were cited by the team, of which 100 were addressed by Haggak Tiraf.
Of those the platform addressed, 94 rumours were refuted while the truth on the other six remains undisclosed.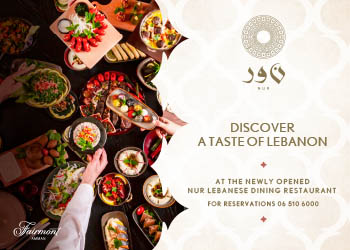 Newsletter
Get top stories and blog posts emailed to you each day.