You are here
Governorate representatives meet for public dialogue on decentralisation
By Ana V. Ibáñez Prieto - Dec 07,2018 - Last updated at Dec 07,2018
AMMAN — The Friedrich Naumann Foundation for Freedom (FNF) on Wednesday held a public dialogue for the central government and the governorates on the challenges of decentralisation, which saw the attendance of council representatives from across the Kingdom.
"Dialogue and consensus are necessary to enhance citizens' participation in decision making," head of the FNF regional office Hubertus Von Welck said during the opening ceremony, stressing that "decentralisation was essential for democratic development".
"Politics should never happen only at the national level, and municipalities are indeed even more important, as they are closer to the people and represent the citizens directly in the structure of the state," Von Welck added.
Secretary General of the Ministry of Political and Parliamentary Affairs Ali Al Khawaldeh, stressed that the ministry's role in the process was "to coordinate municipal bodies and build their capacities", adding that "this process started only one year ago and collaboration is still needed to face obstacles".
Speaking on the challenges ahead, the official noted the need to "re-evaluate the experience of decentralisation and amend the legislative framework accordingly to achieve further objectives".
As a result of the FNF's collaboration with the municipalities over the past eight months to achieve decentralisation, a position paper was presented during the discussion highlighting key recommendations made by council members for the central government.
"To instruct the provincial council to monitor and follow up on the disbursement of capital projects rather than only have access to them through periodic reports," and to "turn the budget of the provinces into an independent item in the general budget" were the recommendations made in the field of budgeting.
On decision making, the municipal councils called on the government to "grant more powers to executive managers and allow them to make decisions related to governorate projects without having to return to the centre".
The representatives also asked for a set timeframe for the completion of tenders.
The municipal councils also recommended the establishment of a ministry for local administration and its designation as the Ministry of Local Government, which would cut the councils' ties to the Ministry of Interior.
In the upcoming year, the foundation is planning to expand its work with the governorates' council members in order to foster further discussion sessions with policy makers, according to FNF.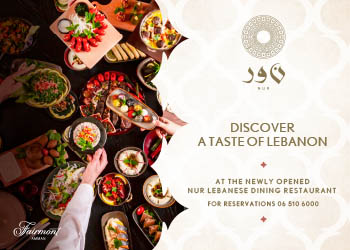 Newsletter
Get top stories and blog posts emailed to you each day.