You are here
Gov't 'more responsive' to MPs' queries — House
By JT - Mar 20,2017 - Last updated at Mar 20,2017
AMMAN — The government was slightly more responsive to House members' queries in the past two weeks, compared to the previous 14 days, the Lower House said in its bi-monthly report on Monday.
During the span covered by the report, MPs filed 632 queries to the government between March 5 and March 19, 322 of which received responses, constituting 51 per cent of the total questions, according to a House report issued on Monday. The percentage concerning the two weeks ending on March 5 was 49 per cent, according to the report.
During the same period, the Lower House held 48 sessions, 39 of which were legislative, amounting to 81 per cent of the sessions, while 9 were dedicated to oversight issues, the report, carried by the Jordan News Agency, Petra, indicated.
Concerned House panels are currently examining 69 laws, 17 of which are being discussed by the Legal Committee, 16 by the Economy and Investment Committee and nine by the Finance Committee.
Since the start of the ordinary parliamentary session in November, the report said, House panels held 309 meetings, with the Finance Committee being the most active, with 51 meetings, followed by 28 by the legal panel and 26 by the Public Services and Transport Committee.
Deputies presented 81 memos, 28 of which were responded to, and submitted four law proposals.
Related Articles
Apr 22,2017
AMMAN — The Lower House places great importance in drafting laws to improve the judiciary, Speaker Atef Tarawneh said on Saturday, noting th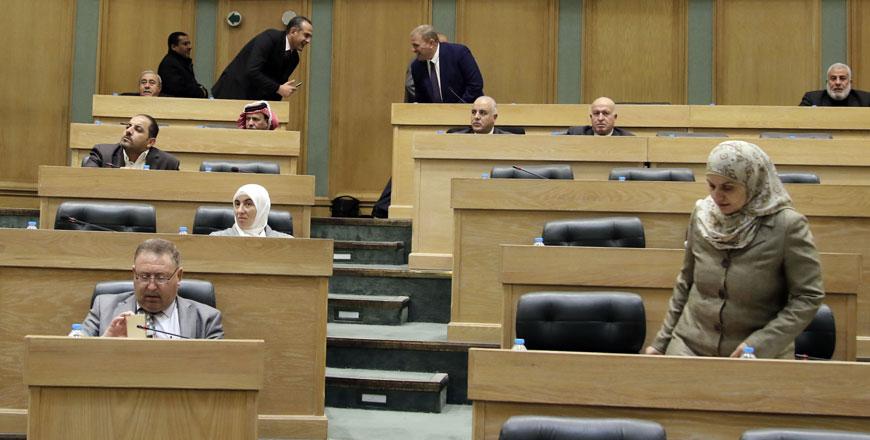 Dec 17,2016
AMMAN — During the sixth week of the 18th Lower House's first ordinary session, 17 per cent of its 130 deputies were absent during the legis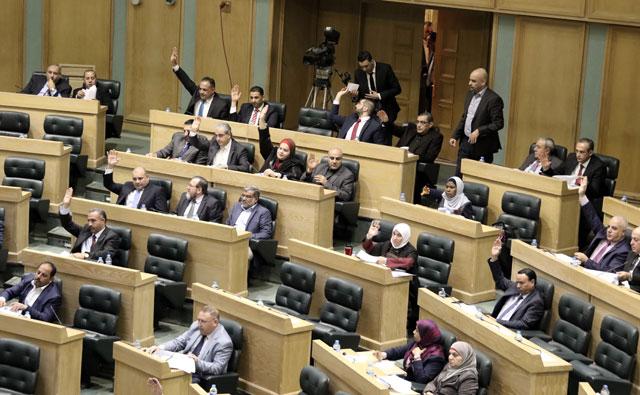 Mar 06,2017
AMMAN — The 18th Lower House has endorsed 14 laws between November 7, 2016 and March 5, 2017, Speaker Atef Tarawneh said on Monday.Tarawneh
Newsletter
Get top stories and blog posts emailed to you each day.