You are here
Gov't loses JD60m in car dealers' strike — investor commission
By Omar Obeidat - Aug 03,2016 - Last updated at Aug 04,2016
Government revenues from the automobile sector range between JD1.3 million and JD1.5 million a day, according to the Jordan Free Zone Investors Commission (Photo by Hassan Tamimi)
AMMAN – The Treasury has so far lost around JD60 million due to the 45-day strike by used car importers in the free zone, the Jordan Free Zone Investors Commission (JFZIC) said on Wednesday.
Importers and car dealers have stopped selling cars from Jordan's only free zone, which is in Zarqa, in protest against the government's June 22 decision to raise fees on imported used cars.
In a bid to raise more revenue under a new deal with the International Monetary Fund, the government decided to reduce tax exemptions on imported used cars and increase the ownership transfer fees of private vehicles.
Importers believe the measures would "badly" hit the business.
JFZIC President Nabil Rumman told The Jordan Times that government revenues from the automobile sector range between JD1.3 million and JD1.5 million a day.
He noted that previously, 350 used cars were cleared from the free zone every day, "while now it doesn't exceed a dozen".
Rumman said that merchants were not asking the government to rescind its decision, but to impose across-the-board fees on new and used vehicles that enter the domestic market.
"The government can impose 5 per cent additional fees on all cars. This would be fair to all stakeholders and can still generate higher than anticipated revenues for the Treasury," he noted.
Rumman said a blanket increase on all cars would enable "limited income consumers" to buy affordable motors as the fees would only add a few hundred dinars to the price.
"Those who want to buy luxurious, brand-new cars can afford to pay thousands of dinars extra," he noted.
Asked whether traders would continue their strike and if they can bear losses, he said they were determined to stop selling until the government finds a "fair" solution.
According to Rumman, there are 700 dealerships in the free zone and 1,300 showrooms in Amman.
He said the strike is harming other industries and workers in the free zone, indicating that some 300 customs clearance companies, which organise the delivery of shipments, have been idle because of the halt in sales.
There are hundreds of day labourers who make their living from the industry, he added.
"What has been happening for 45 days is a loss to all parties," Rumman said.
Last week, Finance Minister Omar Malhas told The Jordan Times that the government would not reverse tax hikes on used cars, but may consider alternative proposals.
Related Articles
Jul 21,2016
AMMAN — The week-long strike by car traders in the Jordan Free Zone (JFZ) is harming business for transport facilitators, an association for
Jul 27,2016
AMMAN — The government will not reverse tax hikes on used cars, but will consider alternative proposals by the Jordan Free Zone Investors Co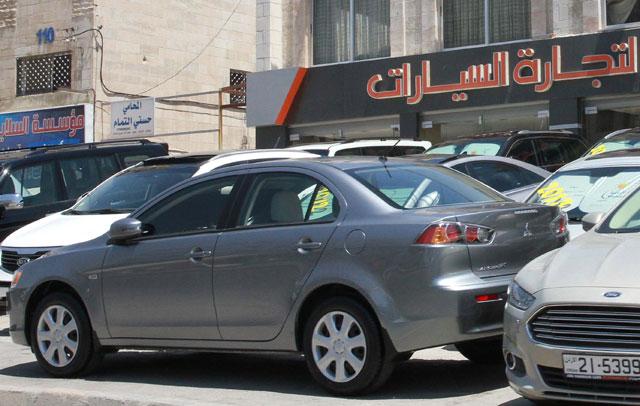 Jul 11,2016
AMMAN — Traders at the Jordan Free Zone on Monday threatened to set fire to cars at their dealerships in the zone in protest over recent tax
Newsletter
Get top stories and blog posts emailed to you each day.