You are here
Gov't approves request to bury Tariq Aziz in Jordan
By Mohammad Ghazal , Agencies - Jun 06,2015 - Last updated at Jun 07,2015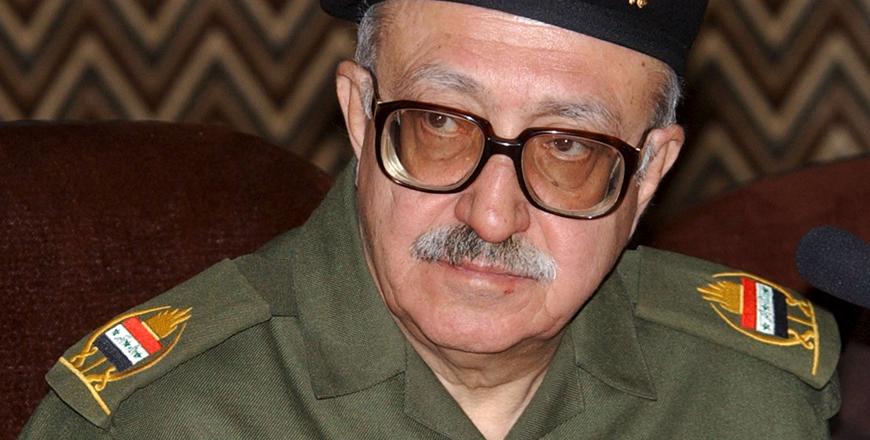 Iraqi Deputy Prime Minister Tariq Aziz speaks to an Egyptian delegation in Baghdad, in this February 25, 2003 file photo (Reuters photo)
AMMAN — The government has approved a request by the family of Iraq's former foreign minister Tariq Aziz, who died in Iraq on Friday, to bury him in Jordan, an official said Saturday.
"We agreed to his family's request for humanitarian reasons," added the official, who asked not to be named.
Ziad, Aziz's son, said several steps have been taken to arrange for the funeral.
"Jordan is a safe haven for the body of my father," the son said in a statement published on several local websites.
The Jordan News Agency, Petra, on Saturday quoted Tariq Aziz's lawyer, Badie Azzeh, as saying that the former foreign minister requested that he be buried in Jordan, a country that "has been hosting his family for around 12 years".
Aziz died in an Iraqi hospital Friday at the age of 79 after years of poor health as a convicted prisoner, a doctor said, according to Agence France-Presse.
"Tariq Aziz arrived at the Hussein Teaching Hospital at 3pm," Saadi Al Majed, the head of the health department in Dhi Qar, the province where he was jailed, told AFP.
"He died because of a heart attack," the doctor said.
Adel Abdulhussein Al Dakhili, the deputy governor of Dhi Qar, confirmed that Aziz died in hospital in Nasiriyah, where the former foreign minister was brought when his health worsened, according to the news agency.
Aziz had long been in poor health, suffering from heart and respiratory problems, high blood pressure and diabetes, and his family repeatedly called for his release from custody.
In 2011, his lawyer said Aziz wanted then-premier Nouri Al Maliki to accelerate his execution due to his worsening health, AFP said.
Aziz, a Christian, was found guilty of "deliberate murder and crimes against humanity" for a crackdown on religious parties in the 1980s, and was sentenced to death in October 2010, according to AFP.
He was also handed various prison sentences for other crimes.
Aziz turned himself over to American custody a month after the US-led invasion of March 2003.
He was named foreign minister in 1983 and then deputy premier in 1991.
Petra quoted Azzeh as saying that Iraqi Prime Minister Haidar Al Abadi issued directives on Saturday to transport Aziz's remains on Sunday from Nasiriyah to Baghdad, and from there to Jordan, where his family can bury him in accordance with his will.
Fuheis Mayor Hweishel Akroush told Petra that Aziz's family requested that he be buried in the northwestern town, 20km from Amman.
Akroush said the municipality has no objection to the burial as long as the authorities approve the request.
Related Articles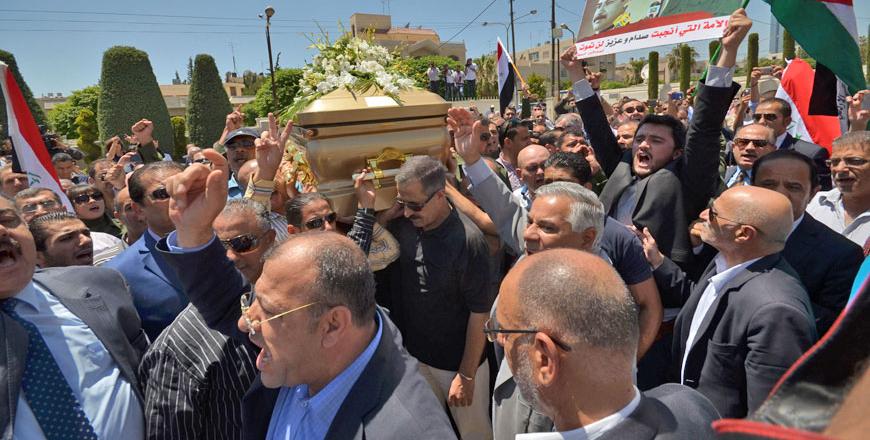 Jun 13,2015
AMMAN — Former Iraqi foreign minister Tariq Aziz was buried in Madaba city, southwest of the capital, on Saturday. The body of Aziz arr
Jun 07,2015
AMMAN — Physicians have conducted an autopsy on the body of former Iraqi Foreign Minister Tariq Aziz, but his body will only be released to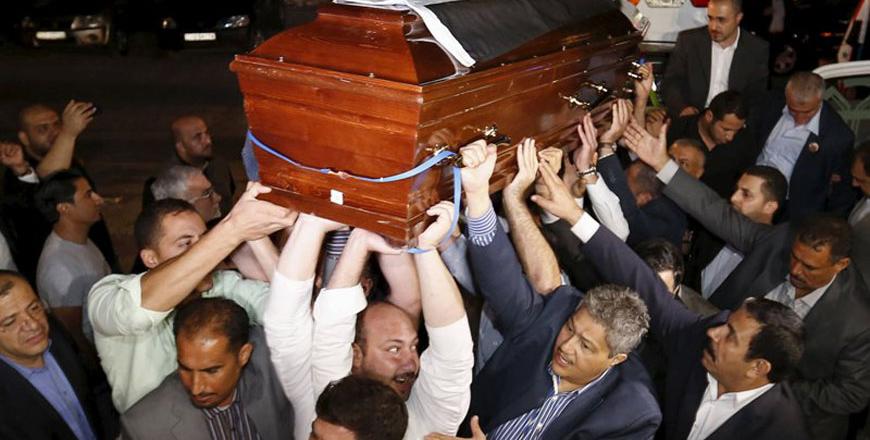 Jun 13,2015
AMMAN – Former Iraqi foreign Minister Tariq Aziz is due to buried in Madaba city on southwest of Amman on Saturday, his son Ziad told report
Newsletter
Get top stories and blog posts emailed to you each day.