You are here
Garment retail business slow for some, booming for others ahead of Eid
By Muath Freij - Jul 15,2015 - Last updated at Jul 15,2015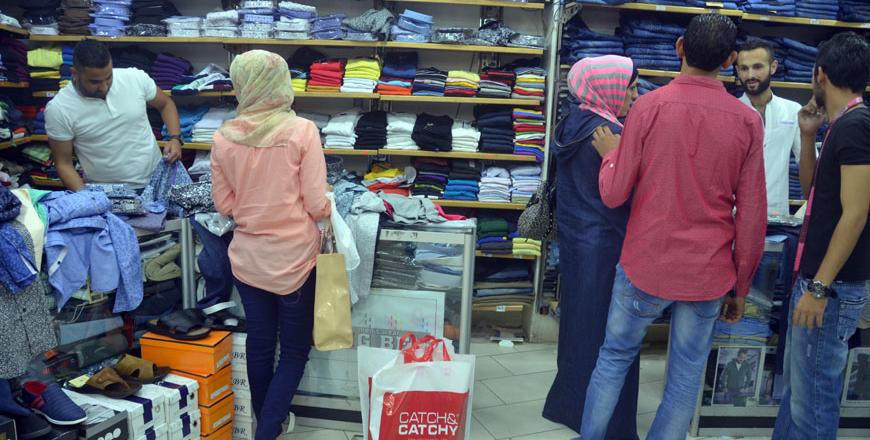 Customers shop for clothes at a store in Jabal Hussein in Amman on Wednesday (Photo by Muath Freij)
AMMAN — Garment merchants in Amman are both optimistic and pessimistic with the approach of Eid Al Fitr, with some expecting booming sales and others complaining that business is bad.
Traders and customers interviewed by The Jordan Times in the capital's bustling Jabal Al Hussein area on Wednesday said many positive and negative factors have affected this year's season.
Jordanians traditionally buy new clothes for themselves and their children to celebrate Eid.
Samer Shammout, who owns a clothing shop, described this year's season as the most "awful" he has witnessed in terms of business.
"The hard financial situation people are facing has made it difficult for them to buy clothes. Also, they have just received their salaries only a few days before Eid which is not enough for them to shop for clothes and for us to make money," he said.
Shammout noted that the instability in the region, especially in Syria, has sent prices soaring, and most merchants now focus on the Turkish market to import readymade garments.
In previous remarks to The Jordan Times, Garment Traders Association President Sultan Allan said consumers' demand for clothes has dropped by 40 per cent compared to the same period last year.
He attributed the slow business to several factors including delays in clearing containers loaded with shoes and clothing worth JD7 million at the Aqaba Container Terminal.
Ammar Baz, a Jordanian who has been looking for clothes, said prices significantly higher compared to past years.
"I like to come to Jabal Al Hussein because it has a good atmosphere and they offer discounts," he added.
Baz called on officials to let street vendors showcase their goods.
"I am against the decision of banning street vendors from working on the pavement because their merchandise is more affordable compared to the stores, which have to pay taxes that make their clothes much more expensive."
Mohammad Eis, who was forced to remove his street stall in Jabal Hussein, said he has a restaurant but cannot profit from it during Ramadan so he used to sell goods on the street to make ends meet with the approach of Eid.
"I still have to pay the rent, so I call on officials to allocate specific locations and venues for street vendors because occasions like Eid are a peak season for us."
Street vendors were seen leaving the area with their goods as the Greater Amman Municipality has been working to clear the pavements.
Many merchants have complained about street vendors as their presence negatively affects their business.
Fuad Aqrabawi, who works at a garment store, said having street vendors crowding the sidewalks gives a bad image of Amman.
"They don't make it easy for people to walk so I commend the efforts of officials to ensure that they do not have their goods littering the pavement," he added.
Ahmad Ebbini, director of the GAM department to monitor street vendors, said most areas in the capital are free of street vendors especially Jabal Hussein and downtown Amman.
"Our campaign is ongoing. Since the beginning of Ramadan, we have prevented more than 55 people from showcasing their goods on the street," the GAM official added.
Meanwhile, Aqrabawi disagreed with other merchants about the flow of business prior to the feast marking the end of Ramadan, noting that the store he works in has received many customers this year.
"It reminds me of the 1980s season as many people are buying," he said, adding that several customers have come from abroad.
Salah Bana, a Palestinian living in Europe, said he always visits the Kingdom because of its stability and peace.
"The atmosphere in markets like Jabal Hussein is beautiful and the prices are affordable compared to Europe," he added.
Louai Moayyad, a Jordanian who was shopping in preparation for the holiday, said he takes advantage of the Eid season because of the discounts offered by stores.
"I like to buy from Jabal Hussein because prices are affordable and I can bargain with the merchants to reduce the prices, while in west Amman prices are fixed," he added.
Related Articles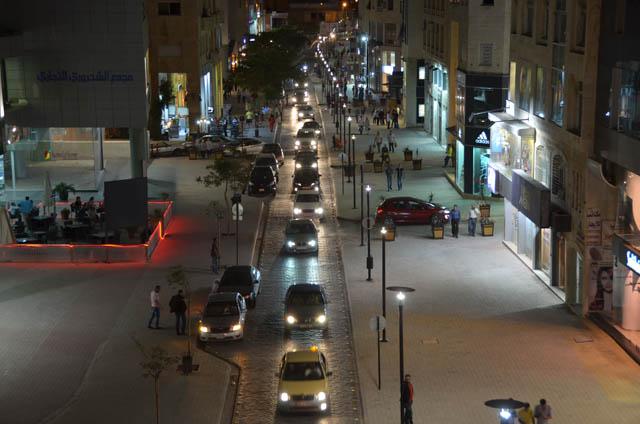 Jul 26,2014
This Eid does not bode well for clothing and shoe vendors, who voiced pessimism over their "slow business" despite the approach of the holiday.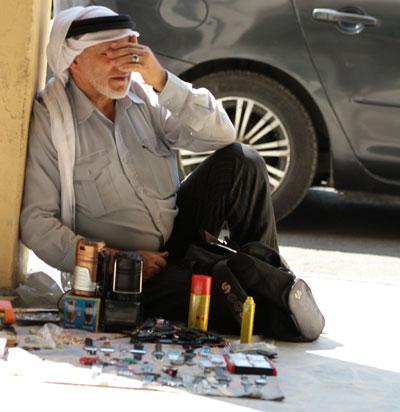 Jul 04,2016
AMMAN — The Greater Amman Municipality (GAM) has intensified its campaign against street vendors in the capital ahead of Eid Al Fitr h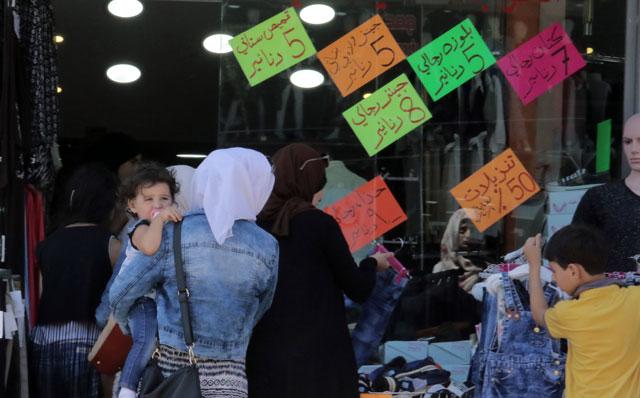 Sep 15,2016
AMMAN – Owners of clothing stores in Jordan say sales for Eid Al Adha this year are the lowest in 10 years. In remarks to The Jordan Ti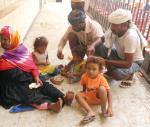 Newsletter
Get top stories and blog posts emailed to you each day.