You are here
Five-year-old boy dies, over 800 hospitalised after food poisoning
Four remain in critical condition — Jaber
By Rana Husseini , Petra - Jul 29,2020 - Last updated at Jul 29,2020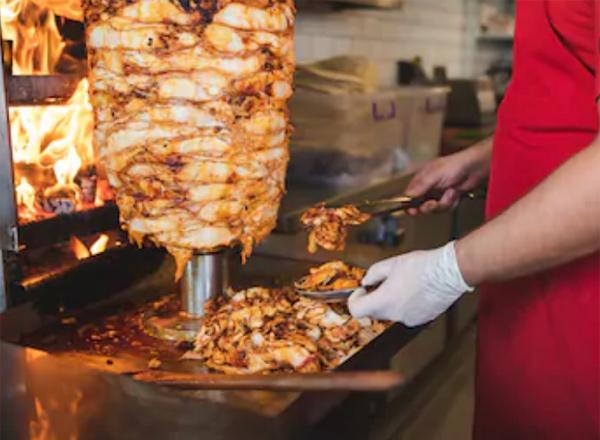 AMMAN — A five-year-old boy died and over 800 people have been hospitalised due to food poisoning in Balqa's Ein Al Basha region after reportedly consuming food from a restaurant in the district on Monday, Health Minister Saad Jaber said on Wednesday.
Four of the 826 people who suffered food poisoning remain hospitalised in critical condition, the minister told a press conference at the Prime Ministry.
"The people who were admitted to hospitals suffered from Intercox Vicalls and Campylobacter bacteria," Jaber said.
Earlier in the day, Prime Minister and Minister of Defence Omar Razzaz instructed Jaber and Minister of Water and Irrigation Raed Abul Saud to follow up on the incident, according to the Jordan News Agency, Petra.
"Razzaz instructed the relevant officials to follow up on the latest results of the food samples taken from the restaurant and to ensure that people responsible will be prosecuted," Petra reported.
The five-year-old child was taken to the hospital suffering from heart failure and attending physicians attempted to revive him but "they could not save his life," Petra quoted Prince Hussein Hospital Director Mohammad Abed as saying.
Jaber said that a health inspection team visited the restaurant that had served shawerma meals and concluded that the refrigeration unit in the restaurant malfunctioned and "the restaurant employees were preparing the food outside the refrigeration unit without abiding by health rules".
"The inspection team ordered the closure of the restaurant because they did not abide by health rules," Jaber said.
The health minister added that the inspection team destroyed around 150 kilogrammes of spoiled meat that was seized from the restaurant, according to Petra.
An official at Prince Hussein Hospital told The Jordan Times that people have been "in and out of the hospital suffering from food poisoning for the past three days".
"The hospital is full of patients who had consumed similar meals from the same restaurant in their area," the hospital official said.
The hospital official added that "the cadre at the hospital is on full alert and is handling all cases and following up on the patients".
Newsletter
Get top stories and blog posts emailed to you each day.