You are here
First Ryanair flight lands in Kingdom
By Muath Freij - Mar 29,2018 - Last updated at Mar 29,2018
Passengers of the first Ryanair flight to Jordan arrive in Amman on Tuesday (Photo by Muath Freij)
AMMAN — Moroccan tourist Raqib Fatiha said she is "fascinated" by Jordan's beauty, which she named as one of her favourite touristic destinations.
The expensive flight tickets used to prevent her from spending all of her holidays in the Kingdom but, as the European low-cost carrier Ryanair started operating its flights to the Kingdom, she said things will change now.
"This is my second visit to Jordan, and I love coming here but the prices are expensive. Now, I will be able to visit Jordan much more easily," she told The Jordan Times at her arrival at Queen Alia Interventional Airport.
Fatiha was among 180 passengers who took the first Ryanair flight from Paphos to Amman on Tuesday.
"Most of these passengers are tourists. These flights will contribute to drawing around 300,000 tourists to Jordan annually," Jordan Tourism Board (JTB) Managing Director Abed Al Razzaq Arabiya told The Jordan Times as he received the incoming tourists.
He noted that, despite the number of existing promotions, having low-cost tickets is highly significant in attracting tourists.
The JTB official said Amman will welcome four trips per week for now, noting that flights from other destinations will be heading to the Kingdom from Europe as of October 13.
"Europeans are used to taking these kind of flights for their touristic trips," he noted.
Jordanians residing abroad also commended the agreement made with Ryanair.
Mahdi Al Niqrash, who is studying in Europe, said such flights are affordable for him. "It is affordable for me as the ticket is worth 130 euros, which is very cheap. I was not planning to come to Jordan over the holidays because the prices were so high but having this company now makes it much easier for me to come whenever I want," he said.
Nadeem Al Kabaryti, a Jordanian living in Cyprus, said it is not only the the low-cost flight that will participate in drawing the attention of tourists, but also the short route flight to Amman.
"I think business will flourish in this sector in both Cyprus and Amman. There are many tourists coming to Cyprus from northern Europe, and this will encourage them to continue their holiday in Jordan, especially given the number of religious sites we have in Jordan," he concluded.
up
56 users have voted, including you.
Related Articles
Feb 06,2018
AMMAN — Travel agents have praised the launch of 14 new airline routes to Jordan operated by a European low-cost carrier, scheduled to begin
Feb 04,2018
AMMAN — The Ministry of Tourism and the Jordan Tourism Board (JTB) on Sunday announced the launch of 14 new airline routes to Jordan operate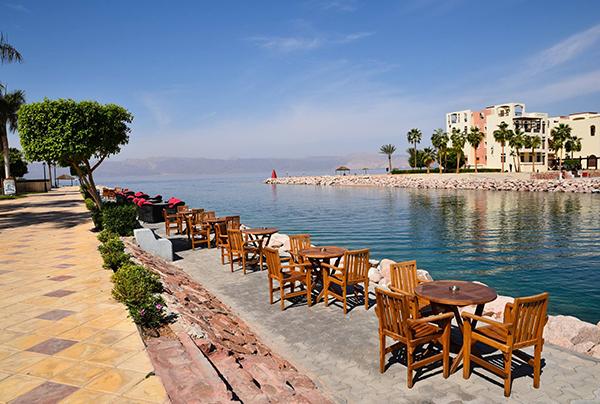 Oct 04,2016
AMMAN — Aqaba authorities are working to attract tourists from Europe to the coastal city, with new charter flights arriving from prom
Newsletter
Get top stories and blog posts emailed to you each day.