You are here
First charter flight from Kiev arrives in Aqaba
Fifth weekly charter flight from Hungary lands in port city
By Bahaa Al Deen Al Nawas - Oct 22,2016 - Last updated at Oct 22,2016
Tourism Minister Lina Annab speaks to Ukrainian tourists who arrived in Aqaba on Saturday (Photo courtesy of Adnan Abu Alhag)
AQABA — Some 167 passengers arrived in Aqaba on Saturday on the first charter flight from Ukraine under a new agreement to boost tourism, the Jordan Tourism Board (JTB) said.
Under the agreement, signed by Jordan Experience and the Ukraine's Feerie Travel, weekly charter flights will be operated from Kiev to Aqaba's King Hussein International Airport until January 2017, and from March until November 2017.
The agreement is part of JTB's efforts to boost tourism and follows its strategy to support charter flights, under which tourists who arrive on the low-cost flights must stay in hotels in Jordan for seven nights, JTB Director General Abed Al Razzaq Arabiyat told The Jordan Times.
The weekly trips will continue until January next year then stop and resume on mid-March until November 2017.
Also on Saturday, and with support from the JTB, the fifth weekly charter flight arrived in Aqaba from Hungary, carrying 122 tourists.
The JTB created a scheme for airlines as well as local and international travel agents offering incentives on the condition that flights go directly to Aqaba, Arabiyat said, adding that there will be charter flights coming from Russia as well.
Aqaba Special Economic Zone Authority (ASEZA) Chief Commissioner Nasser Shraideh highlighted the importance of collaboration between the Tourism Ministry, ASEZA and the JTB to deliver tourists the best experiences in Jordan.
"Next month... there will be two weekly flights between the King Hussein International Airport and Beirut Airport in collaboration with the Royal Wings, and there will be similar flights between Cairo and Aqaba through Royal Jordanian," Shraideh told reporters at a press conference after the arrival of the flight from Ukraine.
These routes are possible due to the government's recent decision to exempt organised flights from fees and taxes, Shraideh said.
Speaking at the press conference, Tourism Minister Lina Annab said foreign tourists bring around JD2.3 billion to the Kingdom annually, while domestic tourism contributes JD70-80 million.
The current focus is on types of tourism, rather than markets, she said, such as adventure tourism.
Related Articles
Dec 31,2016
AMMAN — During the first 10 months of 2016, Aqaba city hosted around 532,000 tourists, most of whom came through direct charter flights, an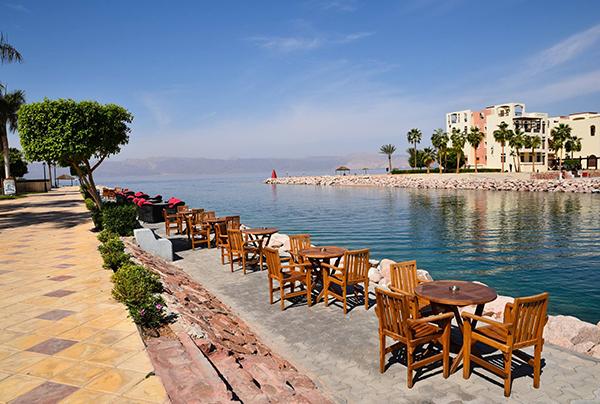 Oct 04,2016
AMMAN — Aqaba authorities are working to attract tourists from Europe to the coastal city, with new charter flights arriving from prom
Feb 12,2017
AMMAN — Jordan Tourism Board (JTB) Director General Abed Al Razzaq Arabiyat on Saturday announced launching a new schedule for charter fligh
Newsletter
Get top stories and blog posts emailed to you each day.