You are here
Fayez inaugurates COVID-19 'lessons learned' conference
By JT - Nov 09,2022 - Last updated at Nov 09,2022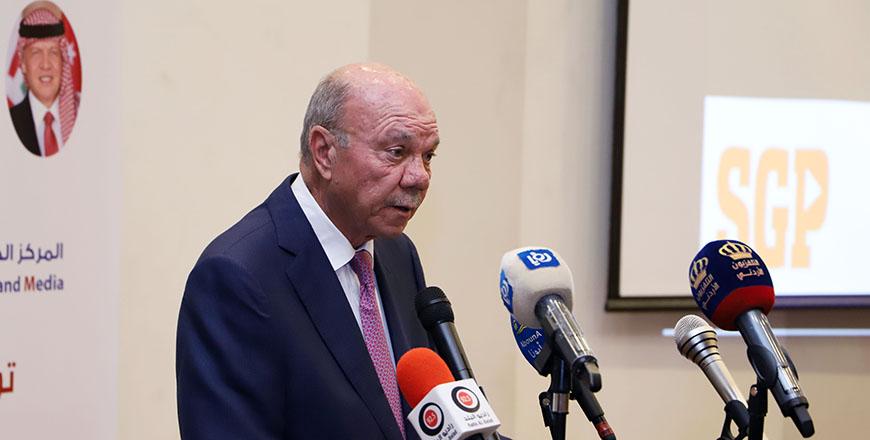 Senate President Faisal Fayez inaugurating the 'Lessons learned from COVID-19 pandemic' conference held by the Catholic Centre for Studies and Media on Tuesday (Petra Photo)
AMMAN — Senate President Faisal Fayez on Tuesday inaugurated a conference held by Catholic Centre for Studies and Media (CCSM) under the title: "Lessons learned from COVID-19 pandemic," in cooperation with the Institution of the Educational Activities in Eastern Europe.
Delivering a speech, Fayez said that His Majesty King Abdullah's outlook enabled the Kingdom deal with the COVID-19 pandemic "successfully", balancing the preservation of health on one side, and economic, educational and labour sustainability on the other, the Jordan News Agency, Petra, reported.
He added that this system ensures that the pandemic is under control, stressing that Jordan has proven its ability to overcome crises.
Fayez noted that the pandemic contributed to the reconsideration of several policies concerning self-reliance, including those pertaining to food security and sustainability.
The Senate president also stressed the importance of establishing a pan-Arab anti-epidemic centre and providing it with the support necessary for conducting research and developing preventive, proactive treatment plans to better handle epidemics.
Director of CCSM Father Rifat Bader said that the conference discussed lessons learned from the COVID-19 pandemic, specifying that the conference included a session on pandemic-induced religious and media developments.
Martin Janssen of the Institution of the Educational Activities in Eastern Europe said that Jordan is considered the "bright side" of the world in religious coexistence, noting that the pandemic has resulted in several positive changes juxtaposed with its problems, such as curfews and closures.
Newsletter
Get top stories and blog posts emailed to you each day.