You are here
Exclusive interview
Jul 12,2019 - Last updated at Jul 12,2019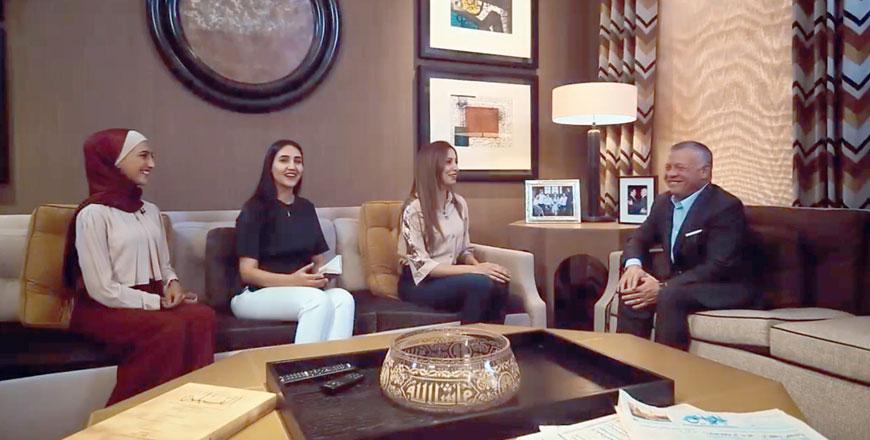 Photo courtesy of UJ Facebook page
Students from the University of Jordan and Yarmouk University have interviewed His Majesty King Abdullah during which 'important details of the Monarch's life have been revealed'.
On its Facebook page, Yarmouk University described the interview as 'unprecedented', noting that it was conducted by students from the two universities' media departments.
The interview sheds light on 'significant moments from His Majesty's life', Yarmouk University said, adding that the full interview will be released soon
Newsletter
Get top stories and blog posts emailed to you each day.