You are here
EU, UNESCO inaugurate hi-tech media centre at Middle East University
By Camille Dupire - Apr 16,2018 - Last updated at Apr 16,2018
Officials have a firsthand look at the new equipment at the Middle East University's Faculty of Media on Monday (Photo courtesy of Middle East Universtiy)
AMMAN — The European Union and UNESCO Amman office on Monday celebrated the provision of new radio and studio equipment to the Middle East University's (MEU) media centre, as part of the EU funded "Support to Media in Jordan" project.
Launched at MEU's Faculty of Media under the patronage of Minister of State for Media Affairs Mohammad Momani, the ceremony included the handing over of new, modern radio and TV studio equipment including tripods, cameras and camcorders, monitors, screens, headphones, microphones, a mixer and a media lab composed of 20 PCs.
Following an address by media faculty member and Master of Ceremonies Hani Al Badri, Director of Media Training Ashraf Al Manaseer introduced a video created by MEU students demonstrating the impact that the contemporary media equipment and labs have had on students and the media faculty as a whole.
The donation came as part of a 1.5 million euro contribution to several universities and radio stations around Jordan designed to improve the beneficiaries' ability to provide high quality media content and "train the next generation of media leaders in the Kingdom".
Dean of the media faculty Ezzat Hijab commended the long lasting "fruitful cooperation" with UNESCO, outlining its "numerous and distinguished successes at the level of study plans, faculty members and improving student participation".
"I am confident that these efforts will continue through the subsequent stages to activate the capacity of the university in general and the faculty of media in particular to strengthen and achieve the vision of preparing and qualifying distinguished graduates in media, and to provide distinguished opportunities for graduates in various media outlets in Jordan and other Arab countries," he said.
UNESCO representative to Jordan Costanza Farina stressed UNESCO's commitment to supporting national institutions in achieving full freedom of press and free flow of information, stressing "we are collectively contributing to the realisation of the 2030 Agenda for Sustainable Development and to the empowerment of citizens in their crucial role of interacting with the leaders for the fulfillment of their promises".
Head of cooperation at the EU delegation Ibrahim Laafia reiterated the EU's continuous support to the media sector in Jordan which aims to help national institutions "promote the media's role in addressing different national development priorities".
Launched in 2014, the Support to Media in Jordan project seeks to help Jordan's efforts in advancing the media sector to further increase its freedom, independence and professionalism, according to a UNESCO statement.
Related Articles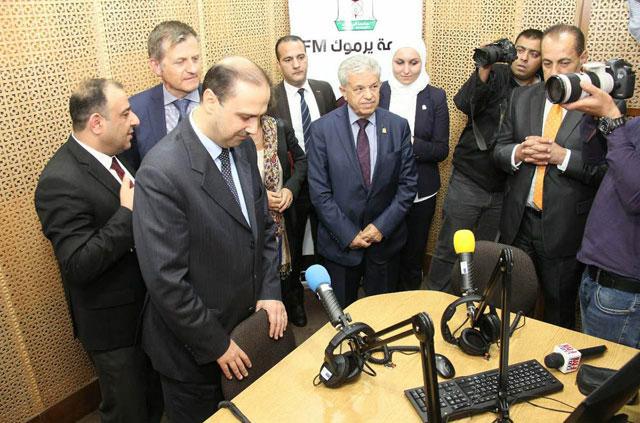 Apr 29,2018
AMMAN — Students from Yarmouk's faculty of mass communication and Yarmouk FM on Sunday welcomed the delivery of brand new media equipment fr
Jun 07,2018
AMMAN — A Masters' graduate in media studies, Azzam Al Azzam has always been passionate about radio, an affection he has shown through eight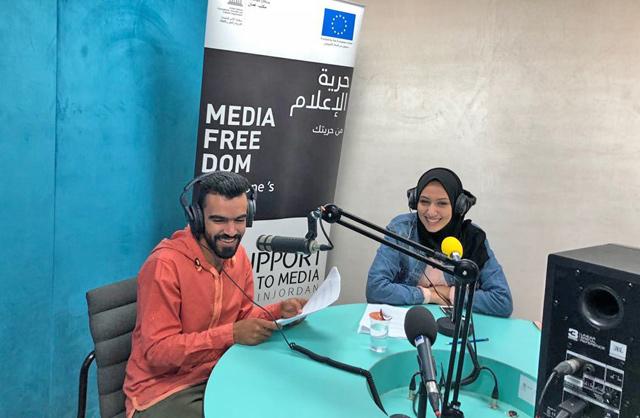 May 22,2018
AMMAN — Twenty-two year old Mohammad Zayoud long wanted to study journalism but his grades were never good enough to enrol in the journalism
Newsletter
Get top stories and blog posts emailed to you each day.