You are here
Dozens of motorists await trial for DUI, thanks to newly used breathalysers
By Rana Husseini - Apr 05,2016 - Last updated at Apr 06,2016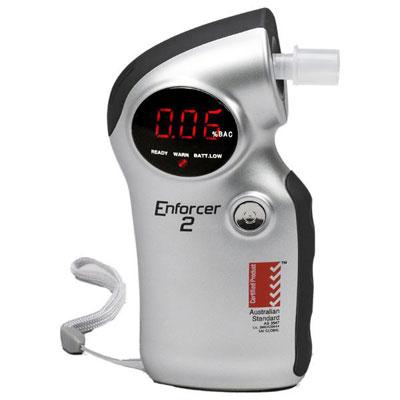 AMMAN — The Central Traffic Department (CTD) on Tuesday announced that it has referred dozens of motorists for blood tests since launching the alcohol breathalysers devices last week.
"The devices are meant to examine the percentage of alcohol in the breath and if it exceeds .4 milligrammes for every litre then the drivers will be referred to a clinic to further inspect the alcohol level in the blood," said Amman CTD Director Col. Bassem Kharabsheh.
A breathalyser is a device for measuring blood alcohol content from a breath sample.
The traffic official said that dozens of motorists have been inspected by traffic police since Thursday, had their licenses seized and were referred to the concerned authorities for further legal actions.
The penalty, according to Kharabsheh, includes imprisonment from one week to three months, or a fine ranging between JD50 and JD100 or both.
"It all depends on the judge who will see the case," Kharabsheh told The Jordan Times.
CTD Director Col. Yasser Harahsheh told The Jordan Times that the Breathalysers are currently being used in the capital.
"But soon we will expand their use to other governorates and highways," Harahsheh.
The CTD has launched a nationwide intensified traffic campaign last week to crack down on violating motorists, with fines and disciplinary actions ranging from towing double parked vehicles to placing wheel clamps for up to two days and a fine for parking violators.
Since the intensified traffic campaign began on Thursday, an average of 13,000 tickets were issued everyday in the Kingdom.
The crackdown focuses on double-parking near stores and places of worship, in addition to other negative practices that jeopardise the safety of motorists and pedestrians.
The campaign is also focusing other violations, such as speeding, wrong overtaking and using mobile phones while driving.
By the end of July 2015, 72,290 traffic accidents were recorded in the Kingdom, resulting in 338 deaths and 6,102 injuries, according to PSD figures.
up
35 users have voted, including you.
Related Articles
Apr 04,2016
AMMAN — The Central Traffic Department (CTD) on Monday announced that it would soon use wheel clamps on violating vehicles in addition to fi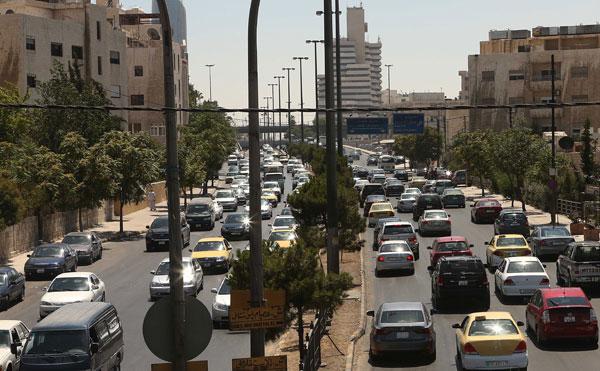 Apr 24,2016
AMMAN — Motorists have voiced their outrage over the increasing number of traffic tickets they have been receiving recently as part of a str
Aug 28,2016
AMMAN — The Greater Amman Municipality (GAM) on Sunday set parking hours for shoppers in downtown Amman following protests by shop owners ov
Newsletter
Get top stories and blog posts emailed to you each day.