You are here
Director hopes Oscars submission will bring attention to Palestinian prisoners
Masri says motivation to tell great stories, wealth of talent contribute to Jordan's growing cinema industry
By Muath Freij - Oct 13,2016 - Last updated at Oct 13,2016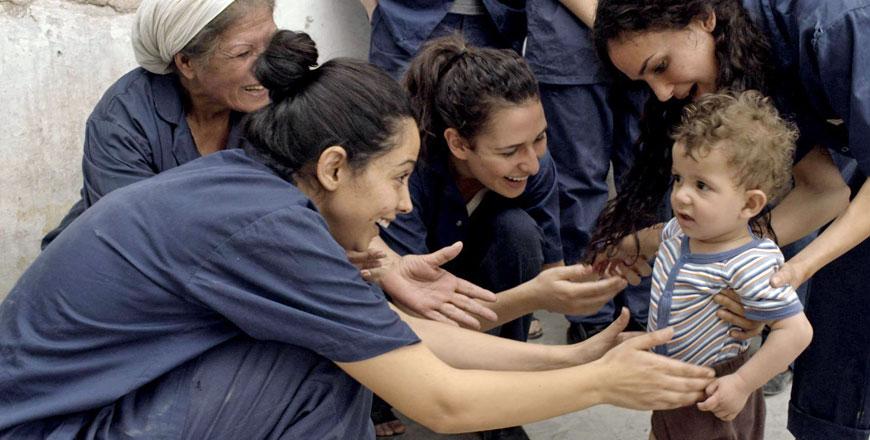 A still from Mai Masri's '3000 Nights' (Photo courtesy of Nour Productions/Les Films D'ici/Orjouane Productions)
AMMAN — Jordan's submission of "3000 Nights" to the Foreign Language Film category in the 89th Academy Awards will draw attention to the plight of Palestinian prisoners, according to the film's director and writer Mai Masri.
The publicity the feature film has received so far has brought media and public attention to the plight of Palestinians in Israeli prisons, particularly the suffering of female prisoners, Masri said in a recent interview with The Jordan Times.
"The film is first and foremost a human story with a universal theme that resonates with international audiences. It carries a message of hope and justice and the triumph of the human spirit," she said.
Masri's "3000 Nights" will be Jordan's official submission for the Foreign Language Film category in the 89th Academy Awards, the Royal Film Commission (RFC) has announced.
A committee of Jordanian media professionals and actors, chaired by Arab Telemedia Company founder Adnan Awamleh, selected Masri's film as Jordan's Oscars nomination, in a process organised by the RFC.
The film narrates the story of a young Palestinian schoolteacher who is wrongfully imprisoned by Israel and gives birth to her son in jail.
Masri said she had received several messages of support from former Palestinian prisoners, expressing their appreciation that their story is finally getting international recognition.
"Especially at a time when so little attention is being given to the ongoing plight of the Palestinian prisoners. There are currently thousands of prisoners languishing in Israeli prisons, many of them children as young as 14. Over a million Palestinians have been imprisoned since 1948. The Oscar nomination of '3000 Nights' will ensure this cause gets the widest media attention," she added.
Masri expressed her pride in the nomination, adding that she hopes her film would make the final short list.
"I feel proud, happy, and excited that '3000 Nights' has been nominated to represent Jordan at the Oscars. It is a wonderful recognition of the quality of the film and the deep human message it carries."
Jordan has already established itself internationally as a producer of high quality, independent films, she said, noting that even if "3000 Nights" did not reach the final selection, Jordanians had already proven their talent.
"What is needed now is to encourage local funding and support networks so we can continue making quality films," Masri added.
Most of the actors Masri worked with were young and female, she noted.
"Apart from a few well-known names, several members of my cast — including a two-year-old toddler — were appearing in front of the camera for the first time," she explained.
"'3000 Nights' opened up new opportunities for several of the actors who have received offers to work in other films. It has contributed to attracting other Arab filmmakers to shoot their films in Jordan and work with local talent. A large part of this is also due to the facilities and support offered by the RFC," the filmmaker added.
Despite limited resources and some hardships faced by local directors, the motivation of telling great stories and the growing technical and creative talent to draw from have contributed to Jordan's growing international recognition, according to Masri.
"Most important of all is that we have determination — and this is what it takes to overcome the overwhelming challenges and hardships of making independent films," she stressed.
Masri is confident that Jordan's nomination of her movie will encourage young Jordanian and Arab women to enter the field of cinema, and to believe in themselves and their ability to achieve their dreams.
She was born in Amman, to a Palestinian father and an American mother, growing up in Beirut and studied film at UC Berkeley and San Francisco State University.
The filmmaker has directed and produced several documentaries that have won over 60 international awards, including the Trailblazer Award at Cannes MIPDoc Film Festival in 2007, the Luchino Visconti Award in Italy (2003) and the Asia-Pacific Screen Award in Australia (2007).
Recently, "3000 Nights" won Best Feature Film and the Audience Award at the Malmo Arab Film Festival in Sweden.
In a statement released on Thursday, the film's distributor, MAD Solutions, said Palestinian actress Maisa Abdelhadi won the Best Actress Award for her role in "3000 Nights" at the closing ceremony of the second Mediterranean Film Festival of Annaba in Algeria, which concluded on Wednesday.
Related Articles
Nov 28,2016
AMMAN — Director Mai Masri's film "3000 Nights" has won the Film Engagé Award at the Mauret Film Festival in France, the country that previo
Sep 25,2016
AMMAN — Mai Masri's "3000 Nights" will be Jordan's official submission for the Foreign Language Film category in the 89th Academy Awards, th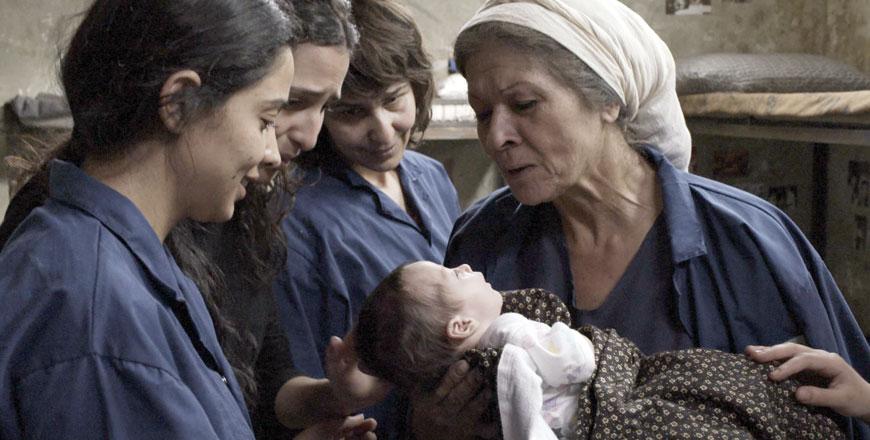 Nov 06,2016
AMMAN — Jordanian feature "3000 Nights" has won two awards at the Carthage Film Festival (JCC), with its collection of awards from internati
Newsletter
Get top stories and blog posts emailed to you each day.