You are here
CPF, Emirates Fund sign MoU to boost entrepreneurship sector
By JT - Jul 11,2018 - Last updated at Jul 11,2018
AMMAN — The Crown Prince Foundation (CPF) and the Khalifa Fund for Enterprise Development (KFED) on Tuesday signed a Memorandum of Understanding (MoU) aimed at enhancing cooperation to support creativity and innovation in Jordan's entrepreneurship sector, the Jordan News Agency, Petra, reported.
The MoU, which was signed by the CPF's chairman of the board of trustees Fawaz Zubi and the KFED's Chairman Hussain Jassim Al Nowais, also stipulates that the CPF will receive a total of $100 million to be granted as several soft loans to entrepreneurs and start-ups and their micro, small and medium development projects.
In the coming period, the CPF will work with the KFED to identify practical implementation mechanisms and funding channels so as to attain the memo's desired results.
The memorandum will target in priority young men and women in underprivileged areas of the Kingdom, so as to contribute to the empowerment of local communities through various local financing channels.
Stressing the strategic importance of the MoU, Zubi said that it is in line with the policy of the CPF that aims to strengthen partnerships with various Arab and international bodies to provide Jordanian youth with development opportunities matching their ambitions and ultimately enhancing their leadership role in social and economic development.
For his part, Al Nowais voiced KFED's keenness, through this MoU, to strengthen cooperation with regional and international institutions that support entrepreneurship micro, small and medium enterprises, and to activate joint work with one of the most prestigious bodies in Jordan.
He praised the CPF's commitment to build a bright future for the youth of Jordan, and expressed the fund's desire to establish strong relations with various regional economic and social institutions to contribute to supporting the regional economy and revitalising trade among Arab countries.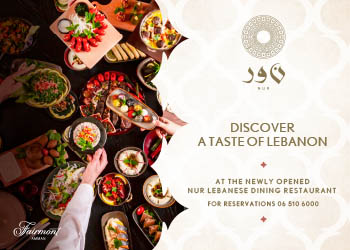 Newsletter
Get top stories and blog posts emailed to you each day.