You are here
Conference highlights Jordan-China academic partnership
By JT - Sep 20,2023 - Last updated at Sep 20,2023
AMMAN — Secretary-General of the Association of Arab Universities (AARU) Amr Salameh and President of the Chinese Association for Higher Education (CAHE) Du Yuboon in Amman on Tuesday inaugurated a conference establishing an exchange programme for the Association of Chinese-Arab Universities and the Chinese-Arab Forum for Higher Education, with the participation of Arab and Chinese academics.
The conference and forum, jointly organised by the AARU and the CAHE, aim to enhance scientific and academic cooperation between Arab and Chinese universities, particularly for the purpose of scholarships, academic exchange, organising scientific conferences and cooperation in the field of teaching the Chinese language, scientific research, engineering, technology, energy and environment.
Salameh noted that Chinese-Arab relations grew rapidly in the 21st century, developing into a "strategic partnership" based on economic, scientific, technological, and cultural cooperation, as well as close coordination and cooperation in major international and regional issues.
He stressed that many initiatives, agreements, and projects have been discussed and implemented between Chinese and Arab universities, most notably the establishment of Confucius institutes in several Arab countries to introduce the Chinese language and culture by collaborating with local universities.
Yubo stressed the significance of developing "strong" partnerships among Chinese and Arab universities enabling them to exchange best practices and cooperate in several research projects to overcome challenges facing Arab higher education institutions.
Related Articles
Jul 16,2019
AMMAN — The Association of Arab Universities (AAU) and the China-Arab States Technology Transfer Centre on Tuesday signed a cooperation and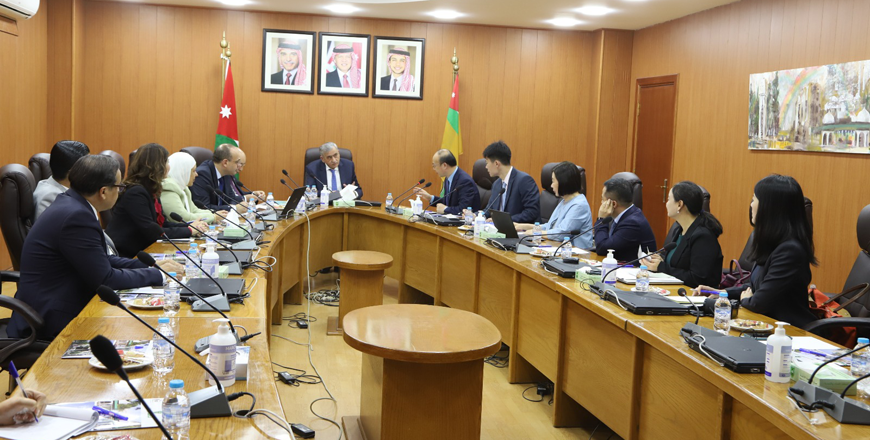 May 15,2023
AMMAN — University of Jordan (UJ) President Nathir Obeidat on Sunday met with an academic delegation from Fudan University in China, led by
Jun 24,2019
AMMAN — Almost 7,000 Syrian students are enrolled in Jordanian higher education institutions for the 2018/2019 academic year, Secretary Gene