You are here
Company waiting to sign deal for $2.4b oil shale power plant
By Mohammad Ghazal - Aug 13,2014 - Last updated at Aug 13,2014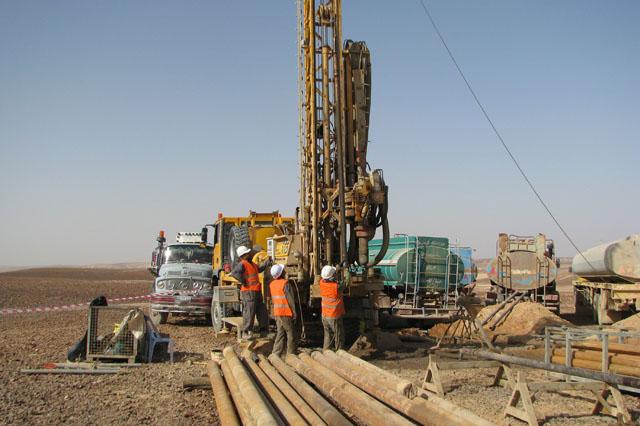 AMMAN —The Attarat Power Company on Wednesday said it is awaiting the government's response on when to sign agreements to go ahead with its $2.4 billion oil shale-fuelled power plant.
"The government approved the deal… but it seems the National Electric Power [Company] is still waiting for official approval [over] parts of the agreement from the… concerned authorities before they can invite us to sign the documents," Andres Anijalg, chairman of the Attarat Power Company, said in an e-mail to The Jordan Times.
"We hope that the power company will get the approvals from the concerned authorities shortly, which would allow us to sign the power purchase agreement with the government," he added.
Anijalg noted that the Attarat Power Company has not received an official notification from the energy minister about signing the agreement.
"We are committed to the project and so are our financers and subcontractors," he said.
"As soon as the government of Jordan is ready to sign the agreement with Attarat Power Company, we can move forward with the necessary preparations to start the construction next year."
Earlier this year, the Cabinet approved signing an agreement to build the plant by the company, which is owned by Enefit (Eesti Energia AS), YTL Power International Berhad and Near East Investments Limited.
The plant's 470-megawatt capacity will account for some 15 per cent of Jordan's current overall electricity capacity of 3,200 megawatts.
The plant, which is expected to be operational in February 2018, will be established on a build, own and operate basis.
Related Articles
Sep 04,2014
The National Electric Power Company (NEPCO) has invited an Estonian-Malaysian consortium to sign deals for building the country's first $2.4 billion oil shale-fuelled power plant, Energy Minister Mohammad Hamed said Thursday. 
Aug 17,2014
The government said on Sunday it is in the final stages of preparing agreements to be signed with Attarat Power Company to start work on its $2.4 billion oil shale-fuelled power plant.
Jun 29,2014
The Cabinet on Sunday approved signing an agreement for the building of a $2.4 billion oil shale-fuelled power plant by Enefit, Minister of Energy and Mineral Resources Mohammad Hamed said.
Newsletter
Get top stories and blog posts emailed to you each day.