You are here
Campaign against gender-based violence to kick off on November 25
By Ana V. Ibáñez Prieto - Nov 22,2017 - Last updated at Nov 22,2017
AMMAN — The Jordanian National Commission for Women (JNCW) on Wednesday launched the 2017 edition of the 16 Days of Activism against Gender-Based Violence campaign, which will officially kick off on November 25.
"Too young to be married" is the theme of this year's edition, which was designed in response to the recommendations of a study on early marriages conducted by the Higher Population Council (HPC), according to a press release by the JNCW.
The report called for more efforts to raise awareness among communities on the impact of child marriage on girls' lives as they face biological and psychological challenges when they become pregnant at an early stage, including their capacity to take care of their babies and family.
"The issue of child marriage does not affect only children," JNCW Secretary General Salma Nims said at the launching event, pointing out that "it has a negative impact on women at all stages of their life, as they cannot enjoy their youth or finish their education, and the majority of them are subject to gender-based and sexual violence".
"Speaking about discrimination against women is seen by some people as an attack, but we cannot keep on living in denial and we shall address the root of this problem," Nims continued.
The activist expressed her gratitude for all partners in the campaign, highlighting "the role of all UN agencies in supporting the civil society and its activism against gender-based violence [GBV]."
Andres Pedersen, UN Resident and Humanitarian Coordinator in Jordan, said that "fighting GBV and promoting gender equality is primary for the UN, and we will do all that is in our hands to promote this agenda".
"Our principle this year is to leave no one behind," continued Pedersen, stressing that "women are at the core of everything we do".
"We have to acknowledge that empowering women and ending GBV is in our hands, and we shall take responsibility for the actions we take," he remarked.
"Positive advances have been made in Jordan since my arrival, but recent surveys show that 1 in 3 women from 15 to 49-years old has experienced physical or psychological violence, making it clear that much more needs to be done," the UN official concluded.
For his part, EU Ambassador to Jordan Andrea Matteo Fontana remarked that the GBV issue is present all over the world, noting that the EU has recently adopted a gender action plan aimed at dealing with the issue both in the EU and globally.
"Our plan is focused on the right to physical and psychological integrity, economical and political empowerment, but we need to be aware of the fact that women empowerment cannot happen until we resolve the GBV issue," Fontana said.
For her part, Dutch Ambassador Maartje Peters stated that "this initiative should not be still needed in 2017, but unfortunately, women across the world continue to be subject to gender-based and sexual violence".
"Thirteen per cent of the marriages in Jordan in 2014 involved girls under 18, according to the HPC," the ambassador pointed out, expressing that "at this age, girls should be enjoying their youth and pursuing their education".
Nims explained that several talks will be organised among local communities and educational institutions on the importance of combating early marriage, including its social, economic, psychological and health implications.
Twelve awareness sessions will be conducted in local schools and universities, and dedicated initiatives will be also held in refugee camps, host communities, juvenile centres and women shelters.
Furthermore, a workshop focusing on the issuing of marriage contracts will be organised in collaboration with the National Council for Family Affairs, involving members of the Sharia (Islamic law) judicial system.
National media will take part in the campaign by sharing relevant data, information and audio-visual material, and advocacy efforts will also target female and male preachers in collaboration with the Ministry of Awqaf and Islamic Affairs.
Furthermore, embracing the spirit of the global call to action to "Leave No One Behind: End Violence Against Women and Girls", the campaign seeks to engage men, boys and the youth in ending GBV, as well as to raise women and girls' awareness on their rights through the organisation of a series of workshops in local communities located in remote areas of the governorates.
"Her destiny is in your hand and her childhood is not a burden to you", "does it make sense for a child to raise children?", "It is still too early for her" and "Return me to my class" are some of the messages to be displayed in a street campaign across the Kingdom, comprising 50 street billboards and 14 signs on pedestrian bridges in all governorates.
To mark the beginning of the global campaign, social media users committed with the initiative will call upon the public to share related advocacy messages during the "orange hour", which will take place on November 25 at 8pm.
The campaign is organised by the JNCW in partnership with the Shama'a Network, the UN in Jordan, the EU Delegation to Jordan, the Dutch embassy, Intermon Oxfam and Al Ghad newspaper.
Related Articles
Dec 06,2015
AMMAN — HRH Princess Basma on Sunday said that violence of all types, especially against women, threatens the safety and security of communi
Nov 22,2016
AMMAN — "Stop the killing of women and girls" will be the theme of an ongoing campaign that will kick-start the 16 Days of Activism against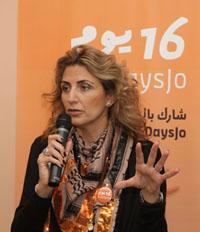 Nov 25,2015
AMMAN – The colour orange, which denotes optimism, inspiration and the rejuvenation of the spirit, will be the emblem of activities held in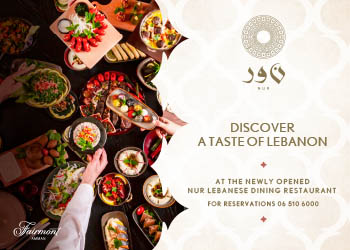 Newsletter
Get top stories and blog posts emailed to you each day.