You are here
Autopsy performed on former Iraq Foreign Minister Tariq Aziz
By AP - Jun 07,2015 - Last updated at Jun 07,2015
AMMAN — Physicians have conducted an autopsy on the body of former Iraqi Foreign Minister Tariq Aziz, but his body will only be released to his family in a few days, Iraq's forensics chief said Sunday.
Jordan has approved a request by the Aziz family to bury him in the Kingdom, said a government official, speaking on condition of anonymity because arrangements were not finalised.
Aziz, 79, was Saddam Hussein's staunchest defender to the world and the only Christian in the Iraqi leader's inner circle. He died Friday after suffering a heart attack in a prison in southern Iraq.
Aziz had been in prison since the US-led invasion of Iraq in 2003 and suffered a series of strokes. He faced execution for his role in a government that killed hundreds of thousands of Iraqis.
His family settled in Jordan after Saddam's fall.
Aziz's wife, Violet, visited him in prison on Thursday, their daughter Zeinab has said. At the time, he was unable to speak or move as a result of his illness, she said. Aziz also had been a heavy smoker and suffered from diabetes and high blood pressure.
Dr Zaid Abbas, the general director of Iraq's Forensics Department, told The Associated Press on Sunday that an autopsy was conducted in the southern province where Aziz died, but that his body has since been moved to the Iraqi capital of Baghdad.
The handover could take "a few days" because of medical and legal procedures, he said, adding that the authorities were awaiting the autopsy results.
Related Articles
Jun 11,2015
AMMAN — The body of Tariq Aziz, Saddam Hussein's former top aide who died last week in prison in Iraq, went missing on Thursday after it was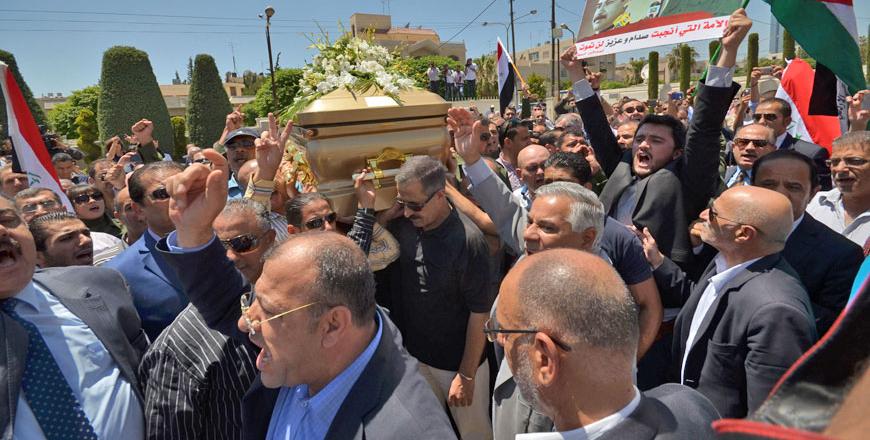 Jun 13,2015
AMMAN — Former Iraqi foreign minister Tariq Aziz was buried in Madaba city, southwest of the capital, on Saturday. The body of Aziz arr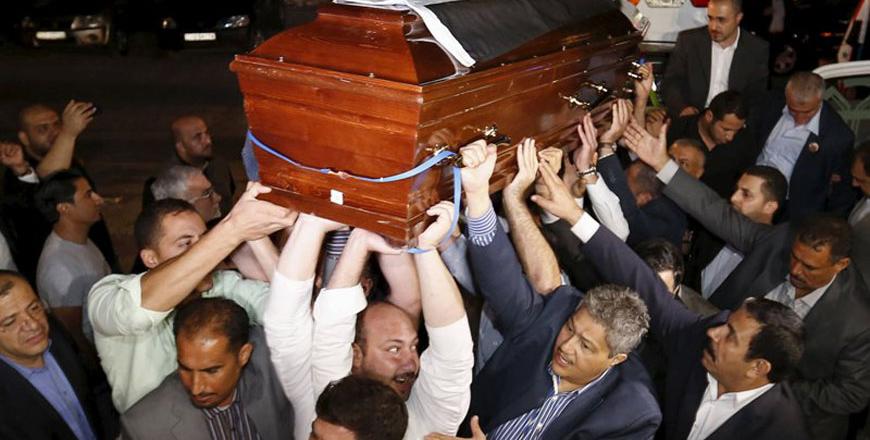 Jun 13,2015
AMMAN – Former Iraqi foreign Minister Tariq Aziz is due to buried in Madaba city on southwest of Amman on Saturday, his son Ziad told report
Newsletter
Get top stories and blog posts emailed to you each day.