You are here
'Aqaba received 532,000 tourists in first 10 months of 2016'
By Dana Al Emam - Dec 31,2016 - Last updated at Dec 31,2016
Authorities in Aqaba are currently studying starting regular flights between Aqaba, Kiev and Moscow, in partnership with the Royal Wings charter carrier, a step that would increase the number of visitors (Photo by Muath Freij)
AMMAN — During the first 10 months of 2016, Aqaba city hosted around 532,000 tourists, most of whom came through direct charter flights, an official said on Saturday.
Russian tourists topped the list, with around 60,000 visitors, followed by Saudi Arabians (around 13,000) and Americans (around 9,000), with significant numbers of German, Arab Israeli and French visitors, said Nasser Shraideh, the chief commissioner of the Aqaba Special Economic Zone Authority (ASEZA).
He told The Jordan Times that the majority of tourists visited between July to October, registering "outstanding" numbers.
In the first 10 months of 2015, the King Hussein International Airport in Aqaba received 96,000 passengers. It received 154,000 in 2014, and 160,000 in 2013, airport officials told The Jordan Times in previous remarks.
A key contributor to the rise in the number of visitors to Aqaba in 2016 was receiving a large number of charter flights, the chief commissioner noted.
While direct charter flights started off in modest numbers at the beginning of the year, they picked up towards the end of the year, he explained, giving an example of 140 charter flights arriving in Aqaba, with some 18,000 passengers in September and October.
Commenting on promising markets, Shraideh said Russia and Ukraine are key markets that ASEZA and the Jordan Tourism Board (JTB) targeted in 2016, and seek to continue to launch promotional programmes in 2017.
In addition, authorities are currently studying starting regular flights between Aqaba, Kiev and Moscow, in partnership with the Royal Wings charter carrier, a step that would increase the number of visitors to Aqaba, he said.
Shraideh also attributed the rise in figures to the "more aggressive" marketing and promotional campaigns depicting Aqaba, 330km south of Amman, as a unique Red Sea destination.
Moreover, he cited the effective partnership between ASEZA and tour operators, service providers and hotels as another contributor to the rise in the number of visitors to Aqaba and the golden triangle, which also includes Petra and Wadi Rum.
While Aqaba was linked in direct flights to Beirut and Brussels this month, the plan for 2017 is to start direct flights to and from Helsinki, Copenhagen, Stockholm, London, Amsterdam, Düsseldorf, Cairo, Jeddah, Sharjah, Kuwait and Erbil, in cooperation with the JTB said Shraideh.
"Direct linkage to cities in the region and the world eases access of regional and international tourists to the golden triangle and Jordan as a whole," he said in a phone interview.
Shraideh said a number of ASEZA's major infrastructure projects in Aqaba are scheduled to be finished by 2017-2018, adding that these projects are aimed at developing the sea sports further and promoting adventure tourism in the city, as well as providing visitors with a rich cultural and entertainment experience.
In addition, the progress made in Ayla and Saraya projects will add new hotel services and provide apartments and villas, as well as unique tourism opportunities and products for tourists, the official said.
Related Articles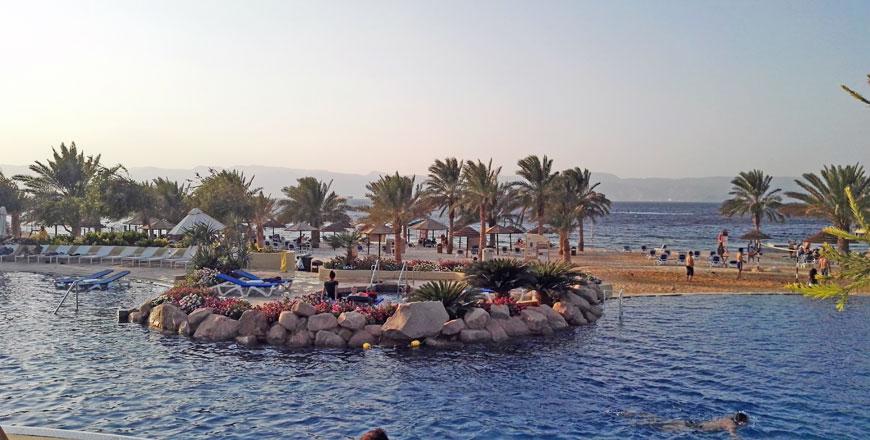 Feb 14,2017
AMMAN — The Jordan Tourism Board (JTB) is currently negotiating deals to bring low-cost airline carriers from the United Kingdom and Italy t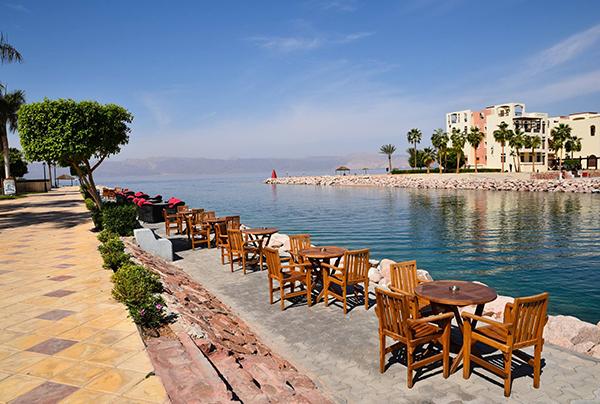 Oct 04,2016
AMMAN — Aqaba authorities are working to attract tourists from Europe to the coastal city, with new charter flights arriving from prom
Oct 22,2016
AQABA — Some 167 passengers arrived in Aqaba on Saturday on the first charter flight from Ukraine under a new agreement to boost tourism, th
Newsletter
Get top stories and blog posts emailed to you each day.