You are here
Amman Traffic Department begins implementation of e-ticket system
By Renad Aljadid - Dec 07,2018 - Last updated at Dec 07,2018
AMMAN — The Amman Traffic Department recently activated a camera system for the issuance of tickets as part of its plan to shift from hand-written to electronic tickets, an official said on Thursday.
Using a handheld device called a "PDA", traffic personnel issue tickets electronically by inserting the car's plate numbers, after which the type of violation is chosen and the ticket is issued and printed, according to Lt. Raed Assaf, head of the cases unit at the department.
"With the recent activation of a built-in camera in each device, the personnel can now also capture a photo of the violating car and its plate," Assaf told The Jordan Times, adding that the e-transformation plan seeks to increase transparency and reduce the margin of error in the issuance of tickets.
The e-ticket system, which is currently implemented in Amman only, is jointly coordinated by the traffic department and the Greater Amman Municipality (GAM).
Head of GAM's fund collection unit, Ayman Raggad, said that drivers can now check the tickets registered on their cars and pay their values "with just a few clicks".
"The e-tickets and the camera systems are connected to GAM's website. By filling out the car's information, citizens can view tickets with pictures of the violation and then pay their fines," Raggad told The Jordan Times.
People expressed mixed reactions on social media platforms over the newly implemented system.
Some people described it as "just a way to levy more fines", whereas others supported the idea, which they said was a "more sophisticated" process that was easier for both the traffic personnel and the drivers.
Mahmoud Hani wrote on Facebook that "technology is brought immediately when it comes to the collection of money, but not when it comes to enhancing governmental services offered to citizens".
However Ibrahim Saadah, a 35-year-old resident of Amman, welcomed the idea, saying it would save time and effort when checking or paying for tickets.
Assaf voiced hope that the system would also expand to include other governorates, but he said this depended on coordination between the traffic department and the municipality in each governate.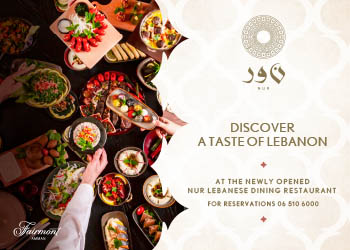 Newsletter
Get top stories and blog posts emailed to you each day.