You are here
Aid project to improve health of donkeys, horses in Petra
By JT - Mar 28,2015 - Last updated at Mar 28,2015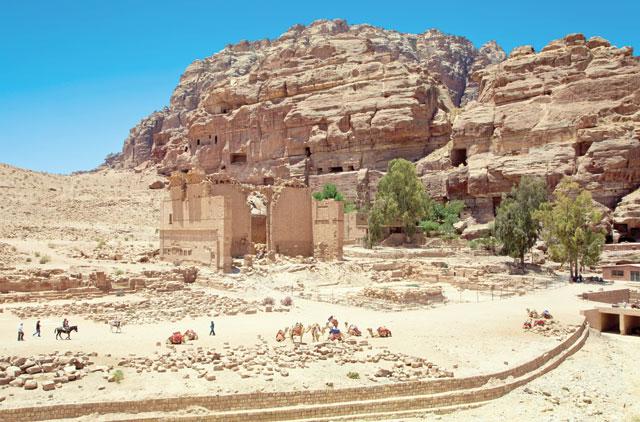 AMMAN — International and local organisations are currently working on a project to improve the health and working conditions of horses and donkeys in the ancient city of Petra, according to stakeholders.
International animal welfare organisation FOUR PAWS said in a statement sent to The Jordan Times that it is collaborating with the Princess Alia Foundation and Petra Development and Tourism Region Authority to implement and finance the project.
"We're constructing stalls and water drainage systems, and we're modernising an existing veterinary clinic," the statement quoted Robert Hengl, project leader at FOUR PAWS, as saying.
"We're also providing medicines, medical equipment, and training for the local vets, blacksmiths and animal owners."
Around 1,350 donkeys and horses transport visitors in the ancient Nabataean city, 235km south of Amman, in areas difficult to navigate in cars.
"The burdens they have to carry or pull are often much too heavy in relation to the animals' diminutive size, and the working days are far too long," FOUR PAWS, which is based in Vienna, said in the statement.
"Many animals also have no shade from the sun, and insufficient regular fodder and water, quiet places, and veterinary care. They suffer from exhaustion, lameness, colic and incorrect diagnoses," it added.
In cooperation with two vets from the local horse clinic, a FOUR PAWS team is currently in Petra Park administering first aid to injured and sick horses and donkeys.
"Most of the animals suffer from painful injuries or infections on their legs, partly caused by galloping too quickly on ground that is hard and stony," the organisation said.
"Many of the owners are more than happy to take up the offer of free treatment for their animals, and are very pleased that FOUR PAWS is there," it added.
The new stalls will be ready in early summer, according to FOUR PAWS.
"Then all the working horses and donkeys will have enough fresh water to drink, they can be washed down, and can take a break in the shade," the statement said.
Over the next few years, staff from the organisation and the Princess Alia Foundation will provide regular veterinary treatment, and training for the owners.
"We want to work together with the animals' keepers to let the horses and donkeys lead a healthier life," said Hengl.
"Keepers who really know their animals and their animals' needs can look after them properly and act promptly in the case of, for example, health problems."
A single animal provides enough income to feed up to six people, meaning that around 8,000 people around Petra are dependent on their horses and donkeys, according to the organisation.
For several years, FOUR PAWS has been successfully collaborating with the Princess Alia Foundation, which Princess Alia Al Hussein founded in 2009. The two organisations have worked together on several projects to help strays in Jordan, and are currently collaborating on the construction of a refuge centre for wild animals in northern Jordan, "Al Mawa for Nature and Wildlife". The shelter will soon provide a home to big cats and other wild animals from poor keeping conditions or the illegal animal trade.
Related Articles
Jan 18,2018
AMMAN — People of Petra are keen to cooperate with authorities and organisations to end mistreatment of animals, a local community represent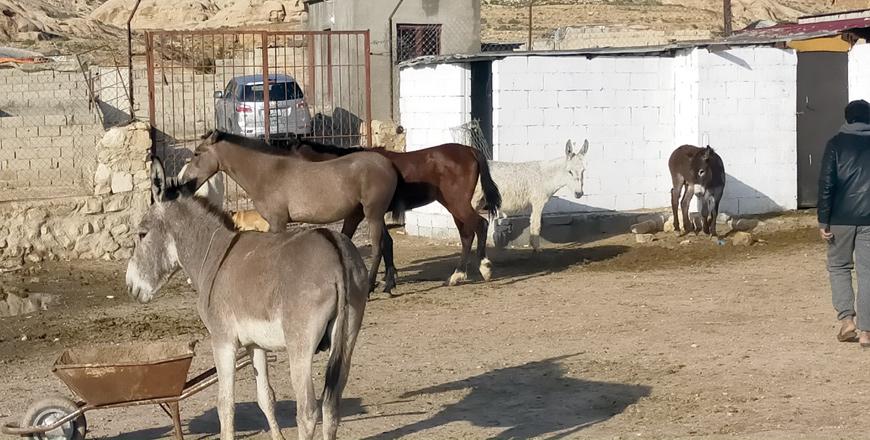 May 03,2021
AMMAN — PETA veterinary clinic in Petra is the only facility in the area, which provides free emergency medical care to hundreds of injured
May 19,2016
How pleasing it was to read your editorial "of animal rights", (The Jordan Times May 16).