You are here
23 human trafficking, 126 labour cases recorded in Jordan in H1 — report
Official says human trafficking measures improving
By Rana Husseini - Aug 08,2018 - Last updated at Aug 09,2018
The government's human rights coordinator Basel Tarawneh said that laws and procedures to combat human trafficking in Jordan are improving including the protection, prevention and protection process (Photo courtesy of Human Trafficking)
AMMAN — Twelve women were victims of human trafficking in the first six months this year, a government report indicated.
Meanwhile, the legislation and procedures to combat human trafficking in Jordan are "improving" including the protection, prevention and protection process, according to the government human rights coordinator, Basel Tarawneh, said on Sunday.
This is a report that indicates the procedures the government adopted since the beginning of this year until the end of June.
"Jordan, be it the government or local organisations, is strongly committed to safeguarding the well-being of everyone residing on its soil and combating human trafficking," Tarawneh told The Jordan Times.
The report indicated that there were 23 reported human trafficking cases and 126 labour cases in the Kingdom in the first six months of this year.
Tarawneh added that Premier Omar Razzaz instructed my office to "be more open and transparent about all issue related to human rights and to always add more information so that people would know more about issues related to citizen's security and safety".
"There will be more training to implement laws and to further cooperate with government agencies to ensure the safety and security of people in Jordan, including marginalised people labourers and foreign domestic helpers," Tarawneh explained.
The government coordinator stressed that his office is conducting several activities and more would be held in the near future by various government agencies to raise awareness of the importance of combating human trafficking and safeguarding the dignity and rights of foreign workers in Jordan.
"We will continue to hold awareness campaigns via the media and other means in all governorates and in schools, universities, clubs and youth outlets about the basic principles of human rights and to identify human trafficking and how to fight it," he explained.
The Kingdom has ratified several international agreements related to human trafficking, such as the Protocol to Prevent, Suppress and Punish Trafficking in Persons, Especially in Women and Children, which is part of the United Nations Convention against Transnational Organised Crime.
In addition, Jordan has adopted a national strategy to combat human trafficking, which focuses on prevention, protection, law enforcement and international cooperation to eradicate the phenomenon.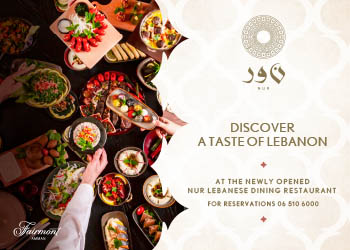 Newsletter
Get top stories and blog posts emailed to you each day.