You are here
100,000 trees to be planted in Sahab to counter impact of 400 factories
By Hana Namrouqa - May 13,2016 - Last updated at May 13,2016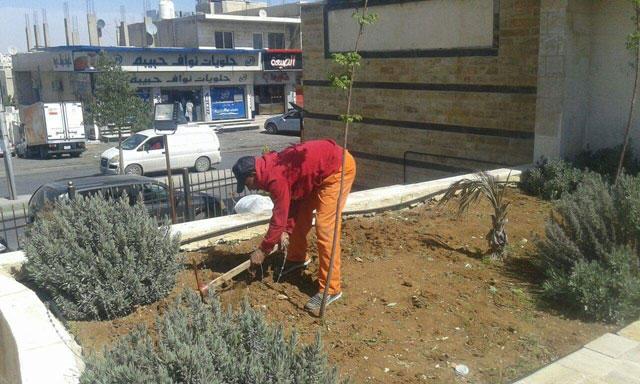 A Sahab Municipality employee works at a garden in the Amman town recently (Photo courtesy of Sahab Municipality)
AMMAN — Tree planting is under way in the heavily-populated and polluted Sahab Municipality to reduce dust and gases fuming from over 400 factories and stone quarries, according to Sahab Mayor Abbas Maharmeh.
A total of 4,000 trees have been planted across town, Maharmeh said on Thursday, citing plans to increase the industrial town's green cover by planting 100,000 trees.
"Sahab is categorised as one of the Kingdom's environmental hotspots due to hundreds of factories, workshops and stone quarries spreading across the town," the mayor told The Jordan Times on Thursday.
"Dust and gas emissions fill the air of Sahab and the majority of the population suffers from asthma due to air pollution…," he said.
In a bid to improve the quality of the air in the town, and also improve its aesthetic scenery, the municipality is planting trees that can withstand dry weather on sidewalks and traffic circles and islands, Maharmeh added.
"Sahab stretches over 12 square kilometres, some 40-50 per cent of which is occupied by industries. There are more than 400 factories, in addition to 40 workshops that grind and shred scrap plastic located amongst residential areas," he said.
Situated southeast of Amman, Sahab has an approximate population of 180,000 people, Maharmeh said.
It is home to the King Abdullah II Industrial Estate, which is one of the largest industrial estates in the Kingdom.
Increasing the tree cover in Sahab is one of the municipality's several projects to "green" the town, according to the mayor, who underscored plans to shift to solar energy in generating the municipality's electricity needs.
He said the municipality also plans to build a museum to turn Sahab into a tourist destination, in addition to a gate inspired by Islamic architecture at the entrance of the town.
Plans are also under way to paint houses and residential complexes in attractive colours to beautify the town.
Related Articles
Jun 30,2016
AMMAN — The mayor of Sahab has asked the government to relocate an industrial zone which he says is damaging the town's environment and affe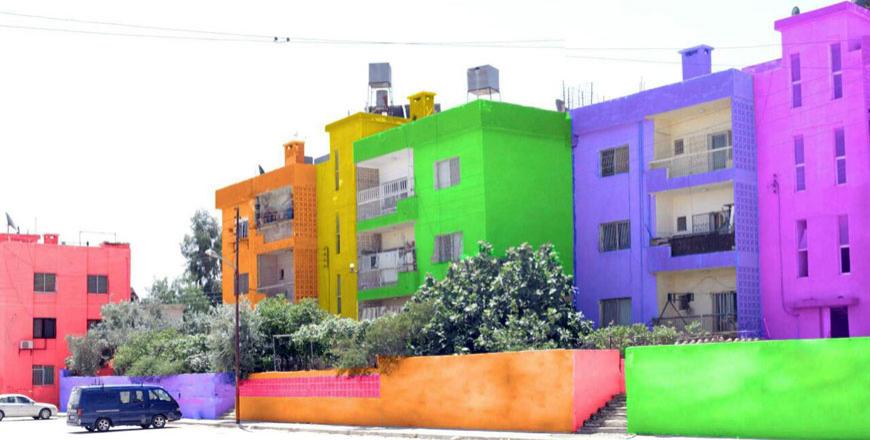 May 09,2016
AMMAN — Sahab municipality seeks to put the southern Amman town on the map as one of the most beautiful cities in the world, its mayor Abbas
Aug 28,2017
SAHAB — The public has now access to data on air pollution levels across the Kingdom after the Ministry of Environment on Monday launched a
Newsletter
Get top stories and blog posts emailed to you each day.