You are here
'Relentless efforts' by King lead to extradition of high-profile fugitive
By JT - Dec 18,2018 - Last updated at Dec 18,2018
Fugitive Awni Mutee is seen after he was extradited by Turkey to Jordan on Monday night (Photo courtesy of Prime Ministry)
AMMAN — Upon directives by His Majesty King Abdullah, the government and security agencies late on Monday received the primary suspect in the so-called "tobacco case", Awni Mutee, the Jordan New Agency, Petra, reported.
The suspect was extradited from Turkey, hours after His Majesty made a phone call with Turkish President Recep Tayyip Erdogan.
Petra reported that the extradition was the outcome of "continuous follow-up, communication and coordination with the concerned Turkish authorities".
For her part, Minister of State for Media Affairs and Government Spokesperson Jumana Ghunaimat was quoted as saying that all concerned agencies "managed, after great efforts and continuous and relentless follow-up, which extended over months, to locate the suspect and arrest him, in appreciated cooperation with Turkish authorities".
She added that such efforts were made in response to Royal Directives and "out of the strong and firm will of the state of law that seeks justice for all, uprooting corruption and protecting the assets of Jordan".
"We reassert that all outlaws will be brought to justice and everyone who would touch public funds. We will chase all fugitives everywhere and bring them to be tried by the just Jordanian judiciary."
Mutee is a Jordanian businessman who reportedly fled the country to Lebanon in July, one day ahead of a crackdown on an alleged illegal tobacco manufacturing and smuggling factory.
He is wanted on six charges including carrying out acts that endanger public safety and security, carrying out acts that would change the country's economic entity or endangers the society's basic conditions, according to the Interpol Red Notice.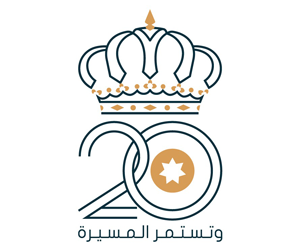 Newsletter
Get top stories and blog posts emailed to you each day.