You are here
In need of change
Dec 24,2016 - Last updated at Dec 24,2016
I discovered Jordan when I married my Jordanian wife. I am a Jordanian at heart and so is our only son Marcus.
Marcus was born in the affluent town of Boston, yet he calls himself a Jordanian even though the government neither values nor accepts him as one, simply because his father is a US citizen.
Marcus graduated from the Amman National School in Dabouq with an IB diploma, led Jordan's team to a robotic competition in South Africa and was the winner of the first Interactive Gaming Competition in Jordan.
Thanks to the Amman National School and the Jordanian standard of education, Marcus graduated this June with BS/MS degrees in engineering and now studies at Yale University for his doctorate degree, at the age of 22.
This is a young man with a lot of talent and eager to help Jordan, yet he is neither welcomed in Jordan nor does he have the right and privilege to serve his motherland (his country) because Jordan is not for one who calls himself a true Jordanian.
When I read about the decline in the university standard of education, I think of one factor: the wasta system.
If Jordan can tap young brains, it will not only change, but witness a boom and prosperity.
How long can a system that does not make use of the brains of its citizens, but rather continue to be addicted to grants, loans and remittances, survive?
A system that has the same last names in every government, every ministry, every leadership at colleges and universities in Jordan only proves that Jordan is either static or wants to continue to live in the Dark Ages despite the warnings and mandates of His Majesty.
It is up to those of us who are interested in the future of the country to push, write, talk and try to change this trend.
Samuel Ihemdi,
US
Related Articles
Dec 06,2016
AMMAN — Her Majesty Queen Rania on Tuesday joined a group of education professionals at a workshop on the deteriorating performance of Jorda
Jun 27,2015
AMMAN — Prime Minister Abdullah Ensour on Saturday received a delegation from the Jordanian Veterinary Association (JVA) and listened to a b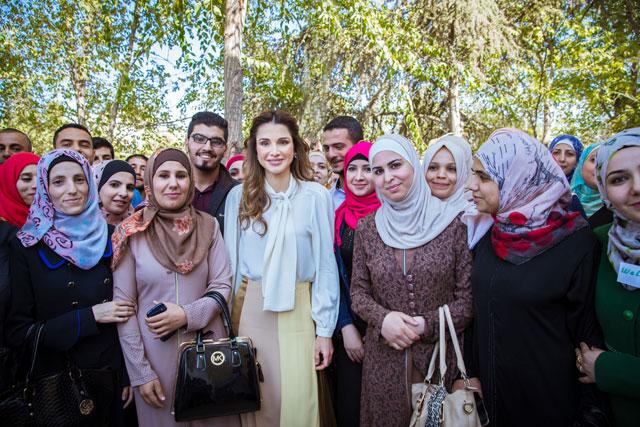 Oct 19,2016
AMMAN — Her Majesty Queen Rania on Wednesday launched the first pre-service professional diploma for new teachers, offered by the Queen Rani
Newsletter
Get top stories and blog posts emailed to you each day.