You are here
Advantages, disadvantages of social media
Aug 13,2018 - Last updated at Aug 13,2018
As we all know, social media is spreading all over the world and people from different age groups are becoming addicted to using it. But many of them do not know the advantages and disadvantages of using social media.
I think one important advantage of social media is the easy communication and interaction with others across the world. In addition to that, social media simplified trade processes through offering easy communications and reasonable cost of advertisements.
On the other hand, we cannot ignore the fact that using social media has disadvantages, such as wasting time, which can create problems at all levels. Furthermore, social media may cause much harm when used for spreading bad news.
Another disadvantage that should be mentioned is the absence of the intellectual property rights.
In conclusion, what we can gather is that social media has pros and cons, meaning if social media is used in the wrong way; this would lead to a big fuss. Whereas if we use social media in the right way, we can reap its benefits.
Isa Aljundi
up
72 users have voted, including you.
Related Articles
Dec 19,2016
Social media have effected great changes in our societies, not all good.Social networks are supposed to be tools that increase communication
Jun 16,2015
AMMAN — Many students who sat for the first Tawjihi exam on Monday, described it as a "slap in the face".English was the first subject 103,0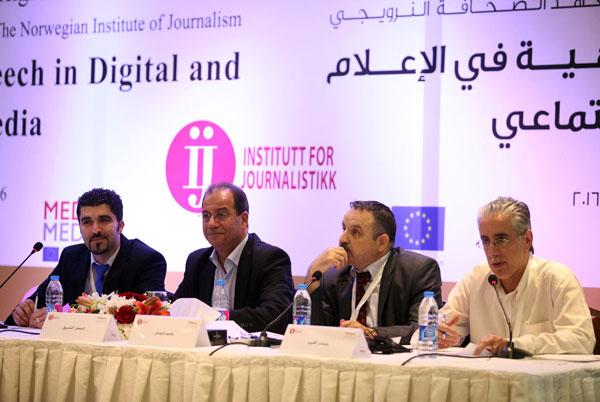 Apr 26,2016
AMMAN — Politicians and unprofessional media outlets play a major role in spreading hate speech, which is being witnessed across the world,
Newsletter
Get top stories and blog posts emailed to you each day.