You are here
Yaffa and beyond
By Sally Bland - Jan 18,2015 - Last updated at Jan 18,2015
The Woman of Yaffa
Rawda Al Farekh Al Hudhud
Translated by Hala A. Badran
Amman, 2014
Pp. 176
Attachment to Palestine, and perseverance in the face of adversity, permeate Rawda Al Farekh Al Hudhud's memoir, "The Woman of Yaffa". While the original Arabic text has been published previously, this volume also includes an English translation, as well as many fascinating photos ranging from scenes of pre-1948 Yaffa to family members.
"The Woman from Yaffa" is none other than Huda Abdullah Al Farekh, Rawda's mother, who looms large in the story, as does her father, Faheem Al Farekh. What drew these two together is one of the most entertaining anecdotes in the book. It all started in Yaffa's thriving citrus groves, at a time when Palestinians were still largely the masters of their own fate, and the problems they faced were usually related to financial and/or family matters.
Orphaned at an early age, Huda and her younger sister, Bakriyya, were raised by their grandmother who sent them to their uncle each month, to demand their rightful share of the proceeds from the land and shop they had inherited from their father.
One visit to Hajj Mohammad, when Huda was only six, stands out: "The huge man came towards them. Huda had never seen a hand bigger than his hand. She had never seen a man taller than him or a nose or eyes bigger than his. His qumbaz was the darkest. Everything in him was scary, especially that raucous voice," shouting at them that there was no money yet. (p. 17)
The girls' cousin was a different matter. When Hajj Mohammad finally did send something to his nieces, his most enterprising son, Faheem, volunteered to deliver it, and continued sending their share on time, along with some extras. Within a few years, Faheem had told his father to ask for Huda's hand. In 1930, they were married in a beautiful wedding by the pool in the citrus groves. Only one family member didn't attend. Faheem's brother, Khalid, was too busy, being deeply involved in nationalist politics at a time when "Palestine was boiling". (p. 23)
From then on, politics would intervene in their lives with a vengeance, making their family's story similar to that of other Palestinians. Also, from this point on, Rawda tells her family story in tandem with the larger events — the 1936 revolt, the Nakbeh, the rise of Nasserism and Arab nationalism, the 1956 attack on Egypt, the short-lived Egyptian-Syrian unity, the 1967 war and occupation of the rest of Palestine, the rise of the Palestinian resistance movement, the battle of Karameh, and right up to the siege of Iraq.
After having six daughters, Huda bore her first son shortly before they moved to Ramlah because Faheem's job in the Land and Survey Department was transferred there, but the onslaught of Zionist militias led him to move the family to Ramallah just months before Yaffa fell and the majority of its population expelled. Thus began the period of dispersal. Some of their relatives insisted on remaining in Yaffa, while others eventually found refuge in Ramallah or Jordan. Rawda gives a heartrending account of the flight of her aunt, Bakriyya, and her children from Yaffa to Lydda, where, once again, Zionist militias drove them farther east at gunpoint. She describes the anguish of her father whose "relatives were scattered in the neighbouring Arab countries. There was no way to contact them or make sure they were all right. He was still feeling he had a big responsibility towards them… They were years of loss for sure. One would cling to those who were around him for fear that he might lose them too". (pp. 54-55)
Eventually Huda and Faheem came to Amman and registered as refugees in order to insure their right of return. Here they quickly adjusted since "the Palestinian cause has become [Jordanian society's] cause". (p. 75)
By then, they had 10 children, and what is striking in view of all the disruption they experienced is the degree to which they prioritised their education. Some of their children even went way beyond their parents' plans, and all were engaged in activities for the sake of Palestine. The other equally important priority was ensuring that their children married. In this also, they succeeded to the point that when Huda died, over a hundred "grandsons and their spouses carried her to the cemetery". (p. 172)
All this entailed new separations as studying, marrying and making a living often meant travelling to other countries, but they took it all in stride. Rawda's memoir is a moving testimony to the importance of family togetherness for survival and advancement in spite of catastrophes. "The Woman of Yaffa" is available at Readers in Taj Mall.
Related Articles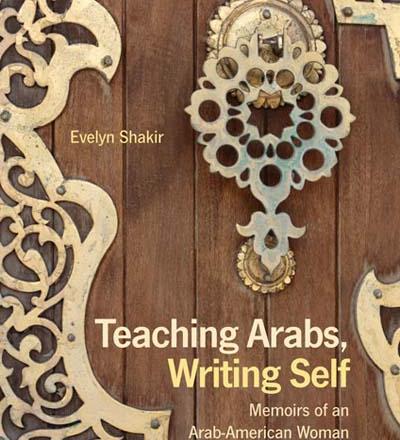 Feb 16,2014
In her memoir, Evelyn Shakir keeps readers on their toes and turning pages as much with her lively prose as with her insightful observations about herself, her family, new people and places, culture and life itself. Having previously published short stories and non-fiction about Arab-American women, she finally focuses on her own experience in what was to be her last book before her death in 2010.
Feb 14,2016
My Grandmother: An Armenian-Turkish MemoirFethiye CetinTranslated by Maureen FreelyLondon-New York: Verso, 2012Pp.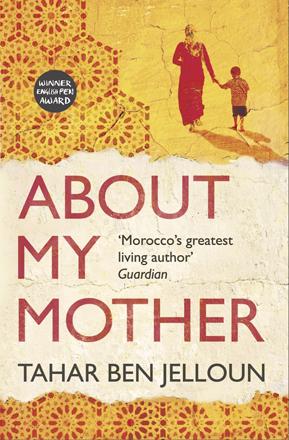 Nov 27,2016
About My MotherTahar Ben JellounTranslated by Ros Schwartz and Lulu NormanLondon: Telegram, 2016Pp.
Newsletter
Get top stories and blog posts emailed to you each day.