You are here
Wrong number
By Nickunj Malik - Mar 21,2018 - Last updated at Mar 21,2018
We are all familiar with the forms that are distributed on the flights, just before we land in an alien country, where one has to answer numerous questions and hand it to the immigration authorities, along with one's passport. The officers in charge duly assess this, and it is only after they give the all clear that we can progress towards the arrival area and the baggage carousal.
But I often wonder, how many of us provide the right contact details while filling out these documents? Does everyone share his or her correct phone number and address?
We are supposed to do that but let me give you a little insider tip. On a visit to Mauritius, especially, if you happen to be flying down from certain countries in Asia, Africa or the Middle East, exercise caution, and on the yellow health card, write down everything else accurately, but where it comes to putting down your e-mail, house/hotel or phone contacts, do not.
The health card asks you if you have a sore throat, fever, cough and so on, and also to list the places you have visited in the last six months. I am not saying one should lie about these facts for fear of being quarantined for five days, not at all. I am simply suggesting that one should steer clear of stipulating where and how you can be reached because arriving in this paradise island from any of the above-mentioned places could initiate a random follow-up visit from the Mauritian Health Department. And then you would be required to undertake a blood test to check for certain parasites, which you might not be carrying, but till the report confirms or denies it, you remain in a state of suspense.
All of this can be circumvented if one leaves the part provided for personal specifics, blank. Also, none of the advertising companies can send you any promotional stuff, which they do by hacking into every official data that is supposed to be secretive but is not. How else can these goons figure out, when I am visiting, which part of the world?
The spam e-mails that are sent to me also switch accordingly. So, if I am in London, various UK cab companies start sending me special discount vouchers, when I am in Delhi, Indian designer boutiques tempt me with exceptional concessions and the moment I land back in Mauritius, I get invited to book at local ocean-view restaurants that are patronised by Hollywood stars. I mean it is incredible how even junk mail keeps tabs on my whereabouts.
To confuse matters, the last time I was given the forms, I deliberately and haphazardly switched a few digits of our landline. My husband, thinking that I had forgotten my own home number, corrected it in front of the official. I tried to convey to him, with several silent gestures, that the error was intentional but he ignored me.
Out of earshot I explained my reasoning but he assured me that nothing of the sort would happen and I should relax.
Exactly one week after landing back from Mumbai we got a call from the Mauritian health ministry.
"You were visiting India?" asked a voice on the speakerphone.
"Yes," my spouse replied.
"You have been randomly picked for a blood test," the voice said.
"To check for malaria," it continued.
"Hello? Hello?" my husband responded.
"Ha-ha Ahem!" I choked on my laughter.
"Wrong number," my husband exclaimed, slamming down the receiver.
Related Articles
Nov 08,2017
The interesting thing about relocating to a new place is that one gets a chance to reinvent oneself.
Oct 04,2017
When I messaged a Jordanian friend of mine to tell her that I might be going to Mauritius, she asked me to wait while she Googled the place.
Nov 15,2017
Through my expatriate experience of more than two decades, I have had the opportunity of living in plenty of commonwealth countries, which w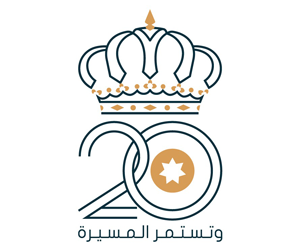 Newsletter
Get top stories and blog posts emailed to you each day.