You are here
Women who drink more water to avoid UTIs may be on to something
By Reuters - Oct 02,2018 - Last updated at Oct 02,2018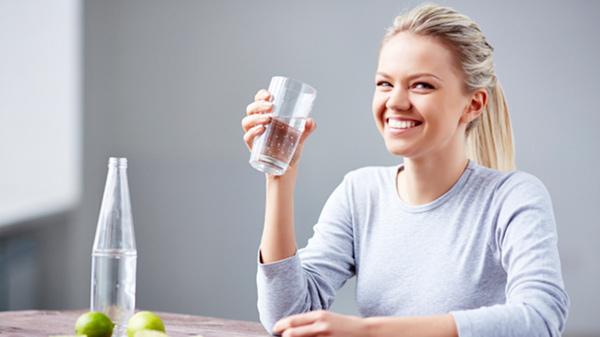 Photo courtesy of wisebread.com
Women who drink extra water to avoid urinary tract infections (UTIs) may be on to something. A new experiment offers fresh evidence that drinking more water each day can make UTIs less frequent.
For the study, researchers focused on 140 women with recurrent UTIs who typically drank fewer than 1.5 litres of fluid a day. For 12 months, researchers asked half of these women to continue their usual fluid intake and asked the other half to drink an additional 1.5 litres of water daily.
Over the year, women who drank more water had an average of 1.7 UTIs, compared with 3.2 on average for women who did not add extra water to their diets, the experiment found.
"The data strongly suggest that hydration status is associated with UTI risk," said lead study author Dr Thomas M. Hooton, of the University of Miami Miller School of Medicine.
"If a woman has recurrent UTI, she should consider her daily fluid intake and try to increase it to at least two to three litres a day," Hooton said by e-mail.
Roughly half of women will experience at least one UTI at some point, researchers note in JAMA Internal Medicine. Once women do have that first UTI, 27 per cent of them will have another one within six months, and 44 per cent to 70 per cent will have another UTI within a year.
Women have long been advised that staying hydrated can help minimize their risk of these infections. But until now, researchers did not have decisive proof that drinking more water can prevent UTIs, the study authors note.
The women in the current study were generally healthy, but they had experienced at least three UTIs in the previous year, including at least one infection that had been confirmed by a clinician with urine tests. All of the participants also reported drinking less than 1.5 litres of fluid daily.
Among women assigned to increase their water intake, participants drank an average of 1.7 litres more of fluids each day by the end of the study than they did at the start. Women in the control group that was not asked to boost water consumption did not experience a meaningful change in fluid intake over the course of the study.
One limitation of the study is that it was done at a single location, making it possible that results could be different for patients elsewhere, the authors note.
Results for these women at high risk for repeat UTIs also might differ from what would happen with women with a lower risk of UTIs, noted Dr Deborah Grady, author of an accompanying editorial and a professor of medicine at the University of California, San Francisco.
It is also hard to give women an exact amount of water to consume to prevent UTIs, Grady said by e-mail.
"The theory is that drinking more water results in more urine production, which flushes out bacteria in the bladder and prevents infection," Grady said. "More water usually isn't harmful, but it can result in the need for frequent urination and having to get up at night to urinate."
Newsletter
Get top stories and blog posts emailed to you each day.