You are here
Time travel
By Nickunj Malik - May 31,2017 - Last updated at May 31,2017
As with almost everything, there are two categories of air travellers: the first are the ones who reach the airport at least three hours before their flight departure time, and the second are the rest of us. However much we try, we can just about manage to arrive at the check-in counter a minute or so before it closes.
It is not that I like being slotted in the second group, not at all. In fact I have tried every trick in the book to give myself ample interval between completing my security check and boarding the flight. I mean, the never-ending duty free counters at the humungous international terminals, are designed for a reason. And there, to browse around at a leisurely pace, contemplating what you want to spend your hard-earned money on needs lots of patience and time.
Both of which are sadly lacking when I find myself sprinting on the conveyer sidewalk, from one corner to another. Interestingly, the golf-buggy type of electrical carts never stop for me because the attendants manning them think I am not elderly enough to warrant a free ride. Besides, there are many other people who delay my progress, like this particular young lady who did my body search the last time I flew out of Dubai.
After waving the hand held metal detector all around me, she glanced at my passport and appeared to be shocked at seeing my date of birth. Instead of putting the security clearance stamp on my boarding card, she kept asking me if I was indeed as old as my ID declared I was. When I answered in the affirmative, she wanted to know which moisturiser I used. I would have happily traded my tube of cold cream for a seat in the ''senior citizen only'' buggy, however the new travel restrictions barred me from carrying it, you see.
On an aside, while discussing air travel in Amman, I must underline the latest witty one-line advertisements doing the rounds for the Hashemite Kingdom's national carrier ''Royal Jordanian''. A day before America went to the polls in 2016 to pick a new president, the airline promoted flights to the US with an advert hinting at a likely travel ban ahead, should Donald Trump get elected. "Just in case he wins…travel to the US while you're still allowed to".
Then, on March 22, when the US Department of Homeland Security announced that electronics "larger than a smartphone" would be forbidden as carry-on items for flights departing from 10 Middle Eastern and North African airports, including Amman's Queen Alia International Airport, RJ spoke up again. The airline responded with a list of "12 things to do on a 12-hour flight with no laptop or tablet", that included stuff like — say hello to the person next to you, read a book, meditate — and ended with a recommendation to "Do what we Jordanians do best… Stare at each other!"
These cheeky ads cheered all passengers from the serious side of the restrictions that included a potential for theft, damage or compromised data if laptops were checked in with the luggage.
Recently, in Jordan, I was out of breath at the boarding gate once again.
"No need to rush, we are celebrating Brexit," the duty manager announced.
"Since 1946," he continued, showing me the latest RJ airline's tweet on his cellphone.
The punch line made me burst into laughter.
"Happy Independence Day," he smiled.
"Happy Independence day," I echoed.
Related Articles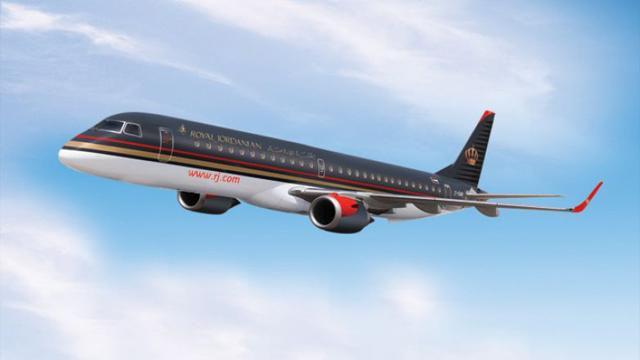 Mar 25,2017
AMMAN – The US authorities' electronic ban for passengers flying from Queen Alia International Airport (QAIA) helped show the Royal Jordania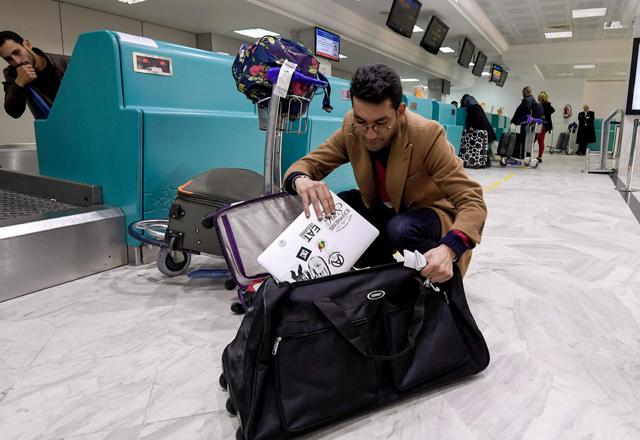 Mar 25,2017
DUBAI — A controversial ban on carry-on laptops and tablets on flights from the Middle East to the United States and Britain went into effec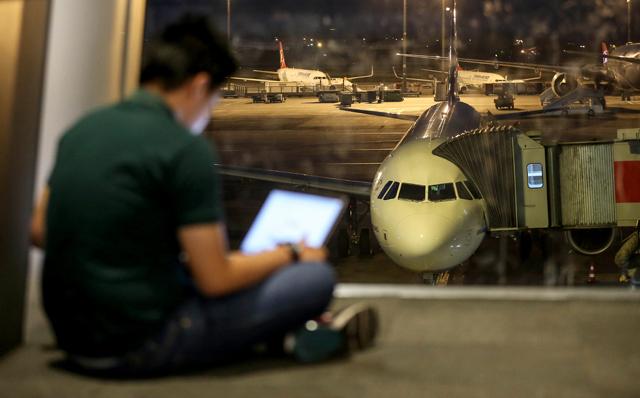 Mar 23,2017
ISTANBUL — As Istanbul builds a massive new airport and Turkish Airlines pursues aggressive route expansion, some in Turkey see the ban on l
Newsletter
Get top stories and blog posts emailed to you each day.