You are here
Teen, doctor alone time is important
By Thomson Reuters Foundation - Jul 05,2018 - Last updated at Jul 05,2018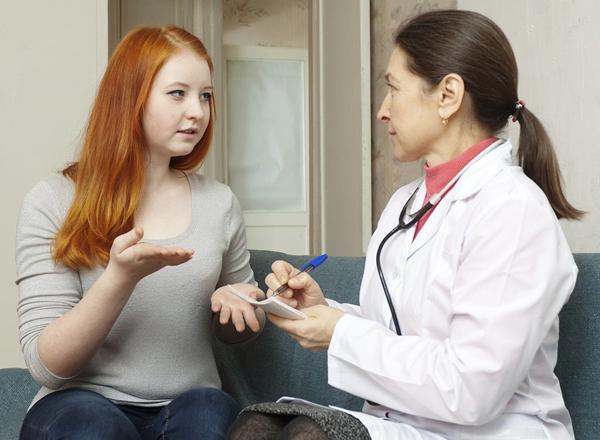 Photo courtesy of safeteens.org
Most parents believe their adolescents should spend time alone with the paediatrician during routine visits to talk about any concerns or questions, according to a new study.
"Kids don't always disclose their health information to doctors and parents, which means they try to negotiate serious health issues without a trusted adult," said Melissa McKee of Albert Einstein College of Medicine in Bronx, New York.
McKee, who was not involved with this study, has researched the challenges of providing confidential care to adolescents. Teens are more likely to seek health care and openly talk to doctors when they are assured of privacy, particularly for issues related to sexual behaviours, substance use and mental health.
"Kids need a trusted adult as they transition from a setting where health decisions are typically made for them to adulthood when they're completely in charge of their own health," she told Reuters Health by phone.
Researchers at the Children's Hospital of Philadelphia surveyed 91 parents and teens aged 14 to 17 who attended a routine wellness visit with a paediatrician. During a follow-up phone call two weeks after the visit, parents reported whether their child met with the paediatrician alone, rated the importance of alone time and talked about the barriers of adolescent-paediatrician communication.
Ultimately, 86 per cent of adolescents had time alone for part of the wellness visit, ranging from five to 30 minutes. Fifty-three parents, or 58 per cent, said this private time had "a lot" of importance, and another 25 parents (27 per cent) ranked it a bit lower but still said it had "quite a bit" of importance. Parents of males were almost twice as likely to agree that alone time with the doctor was important. Parents also said communication barriers included rapport and familiarity with the paediatrician, privacy concerns, emotional comfort, trust and support.
"We need to start creating opportunities for kids to have autonomy with regard to health issues," McKee said. "It's not all or nothing at a certain age. They don't suddenly become fully in charge of themselves."
Future studies should focus on the gender difference, McKee added. She and colleagues found that moms with daughters, in particular, were nervous about losing the leadership role in health decisions and did not want their daughters to be exposed to certain topics related to sexuality.
"Some mothers believed certain conversations might even be a green light for [their daughters] to be sexually active," she said. "The gender difference is a consistent pattern we see."
To battle the barriers to communication with teens, some paediatricians implement mandatory alone time early and build it into annual visits as patients approach their teen years.
Newsletter
Get top stories and blog posts emailed to you each day.