You are here
Novartis and Google to develop 'smart' contact lens
By Reuters - Jul 15,2014 - Last updated at Jul 15,2014
ZURICH — Swiss drugmaker Novartis has struck an agreement with Google to develop "smart" contact lenses that would help diabetics track their blood glucose levels or restore the eye's ability to focus.
The device for diabetics would measure glucose in tear fluid and send the data wirelessly to a mobile device, Novartis said. The technology is potentially life-changing for many diabetics, who prick their fingers as many as 10 times daily to check their body's production of the sugar.
Success would allow Novartis to compete in a global blood-sugar tracking market that is expected to be worth over $12 billion by 2017, according to research firm GlobalData. Diabetes afflicts an estimated 382 million people worldwide.
The second approach is for presbyopia, in which ageing eyes have trouble focusing on close objects. Novartis hopes the lens technology will help restore the eye's ability to focus, almost like the autofocus on a camera.
Non-invasive sensors, microchips and other miniaturised electronics would be embedded into the contact lenses.
Under the deal with Google, Novartis' Alcon eyecare unit will further develop and commercialise the lens technologies designed by Google, the American company's development team.
Financial details were not disclosed.
The alliance comes as drugmakers explore ways for technology to reshape healthcare, helping patients monitor their own health and lowering the costs of managing chronic diseases.
In turn, technology firms such as Apple Inc., Samsung Electronics Co. and Google are trying to find health-related applications for wearable devices.
Novartis Chief Executive Joe Jimenez said he hoped a product could be on the market in about five years' time.
"This really brings high-technology and combines it with biology and that's a very exciting combination for us," Jimenez told Reuters.
"I think you're going to see more and more areas of unmet medical need where companies like Novartis are going to take a non-traditional approach to addressing those unmet needs."
Although the licensing deal is just for the eye, Jimenez said the drugmaker was also thinking about how technology could be applied in other areas, such as remote patient monitoring in heart failure.
Related Articles
Jul 04,2015
BASEL — Eye care is one of the fastest-growing healthcare sectors, with more focus on responding to patients with "unmet needs", according t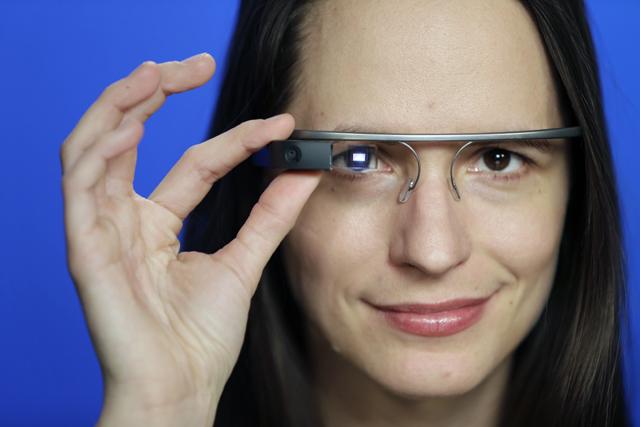 Mar 15,2014
Shaped like a lopsided headband, Google Glass is an unassuming piece of technology when you're holding it in your hands. You feel as if you can almost break it, testing its flexibility. Putting it on, though, is another story.
Jul 27,2014
Your smartphone is not only your best friend, it's also become your personal trainer, coach, medical lab and maybe even your doctor.
Newsletter
Get top stories and blog posts emailed to you each day.