You are here
Mother of mine
By Nickunj Malik - Jun 04,2014 - Last updated at Jun 04,2014
Battling illness these days is tough, especially the common flu. That is because the viruses are so strong and varied that influenza has now become most uncommon to overcome. In the usual, seven days or one-week period, that is.
There was a time this infection was not even taken seriously. The nuns in my convent school frowned in disapproval, when presented with a medical letter of excuse, explaining the sickness. Sore throat and sniveling nose was not reason enough to avoid classes. A couple of sneezes here or there and a slight fever meant you could skip the PE lesson, but that was all.
However, in a household bustling with siblings, it was a wonderful experience when the thermometer showed a rise in bodily temperature. All parental attention suddenly centred on the unhealthy kid. It signalled the end of grappling with the hateful homework. It meant putting your feet up and having your mother pamper you endlessly. It also indicated that you now had a priority over your brothers and sisters. All their comics and board games were handed over to you, and you were also allowed to win in most of them.
I was a thin and delicate child I am told. Fussy with food, I was partial to soups and juices where not much chewing had to be done. In the normal course, my no-nonsense mommy would not have any of it. I had to eat with the family and I had to swallow whatever was dished out on my plate. To the utter irritation of my older brother, I would carry on sitting on my dining chair, conscientiously munching, long after everybody had finished eating. I used to then go and show him my polished platter, which he had to dutifully report to our mother.
Some days I would just about finish this entire laborious process when I would be called back for the next meal. There was no respite from it unless some gluttonous cousins were visiting. I could then surreptitiously pass my food onto their bowl, when our hawkeyed mum was distracted. Now that I look back I don't think I managed to fool her entirely, because rather than argue over my suspiciously empty dish, she would make me drink up an extra tall glass of milk. Both of us did not have a problem with that.
But ah! How my mother changed whenever I was down with fever. Her voice became gentle, her hand on my brow was cooling and whenever she propped me up to put spoonsful of broth into my mouth, her smile never left her tired face. My father would also move his tea table to my room for the duration of my sickness. From behind a newspaper, he would continue to issue instructions for my well-being. But it was always my mum I reached for in my delirium and it was only her touch that could calm me down.
Last week I suffered from a debilitating attack of the flu. Burning with fever, I was longing for my Ma. Having lost her more than a decade ago I tried to bottle up my longing.
"Have the chicken soup please," a soft voice encouraged me.
"I don't feel like," I said.
"What do you want Mom?" asked our daughter.
"I want my mother," I muttered blinking back tears.
"I will be your mother," my spouse smiled.
"I will be your mother," our daughter chorused.
Spoiled for choice?
Related Articles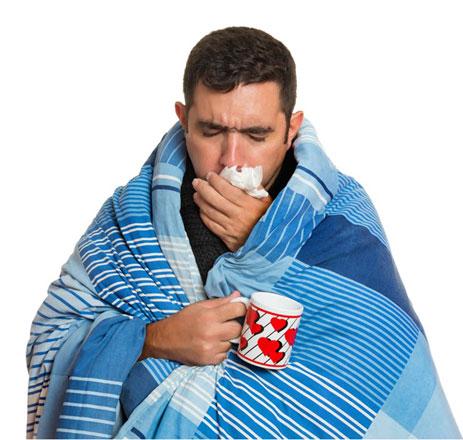 Feb 12,2018
Mar 18,2015
"April is the cruellest month", said TS. Eliot in his epic poem "The Waste Land". But for me personally, I pick March. To be the most cruel month in the annual calendar, that is. 
Mar 24,2015
The Health Ministry reaffirmed on Tuesday that no cases of bird flu (H5N1) have been recorded in Jordan since 2006, the Jordan News Agency, Petra, reported.
Newsletter
Get top stories and blog posts emailed to you each day.