You are here
Mapping a new course with smartphone apps
By The Mercury News (TNS) - Sep 25,2016 - Last updated at Sep 25,2016
SAN JOSE, California — When it comes to map apps, consumers are finding plenty of fresh paths to digital navigation thanks to Google, Apple and a whole host of rivals.
Here WeGo, Waze, MapFactor, Mapquest, Scout GPS, Maps.Me and InRoute are just some of the apps that are challenging Google Maps and Apple Maps, which dominate smartphone mapping services, by focusing on new and novel features.
Google and Apple, though, aren't content to stay in the slow lane of innovation. Both have added new features to their map apps in recent months, including enabling users to add interim destinations to go along with the ultimate stop on a trip. Google's changes rolled out in an update to Google Maps this summer; Apple's changes will be included in iOS 10, the soon-to-be released next version of its mobile operating system.
"Just open the app, enter a destination, tap the corner menu, and then click add a stop," Google says in a blog post. "To rearrange the order of your stops, tap and hold the three-dot menu to the left of Add Stop and drag it to the position you want."
The Apple Maps service has new features that seek to meld activities and services associated with a trip.
"Apps like OpenTable can integrate bookings right into Maps," Apple says on its website. "Services like Uber and Lyft can make it easier for users to book a ride, without ever leaving the Maps app."
And while this navigational arms race shifts into high gear, it's become apparent the original stand-alone GPS devices are becoming stranded by the side of the road.
The proliferation of smartphone apps has reshaped a market once dominated by the stand-alone machines, such as TomTom, Garmin and Magellan. According to market research firm Berg Insight, worldwide shipments of personal navigation devices have decreased from 40 million units in 2008 to a projected 11 million by the end of this year. That number is expected to drop to just 7 million in 2019 — less than a tenth of projected smartphone map app users in that year.
"Most consumers are using their smartphones as their primary navigation and map system," said Ben Bajarin, an analyst with Creative Strategies, a market researcher. "Retailers, in a lot of cases, don't really promote the stand-alone devices any more."
The established map apps from Google and Apple offer a wide array of features, with the centrepiece being turn-by-turn navigation. And while the emerging apps also typically offer turn-based directions, they all attempt to offer niche features that also can go beyond the basics of the apps from the tech titans.
Google-owned Waze, whose service is separate from Google Maps, emphasises the social aspects of travelling, and its new features include improved ways to share your estimated time of arrival with others. It also provides quick access to frequent destinations.
"You can use Waze to find out about lots of things," Bajarin said. "It pops up icons to tell you about traffic, police in your area, gives you suggestions on alternate routes. It's the integration of social media with navigation."
Other apps also seek to meld the drive with other services. Scout GPS emphasises social interaction, including the ability to message friends and family and share your location or destination with designated people. Here WeGo allows you to summon taxicabs or access a ride-hailing service.
And some apps focus on improving the driving experience. Mapquest, one of the first computer-based navigation guides, recently began allowing drivers to see speed limits on the street they're travelling. Maps.Me has added navigation elements that take up less space on the screen, and the speed the vehicle is travelling has been added. InRoute, designed mainly for long road trips, offers the ability to add numerous stops — and drivers can easily select routes that avoid areas with hot temperatures or hilly terrain.
Saying it makes "cities easier to use", Citymapper is geared to the daily commuter. In addition to vehicle navigation, the app has found a way to coordinate public transit and ride-hailing services so people can plan integrated trips.
Citymapper's service can be especially handy in big cities with major transit networks, said Michael Tchong, founder of Las Vegas-based Ubercool Innovation, which tracks technology trends.
"The wave of the future is Citymapper," Tchong said. "It integrates vehicle navigation, buses, subways, trains, Uber, Lyft all in one package. It will tell you whether the train you are on is running on time."
Experts predict the pace of innovation will pick up even more for map apps.
"The map apps could become automated and start working as soon as you turn on your phone," said Rob Enderle, an Oregon-based analyst who tracks the tech sector. "That way, if you're driving, you don't have to juggle a bunch of apps."
And map apps also may become more closely attuned to their users. They might start taking note of what types of restaurants you visit and only suggest those when you're looking for a place to eat, Bajarin said.
"The unique personalisation of mapping is the next step," he said. "We are on that cusp."
Related Articles
May 19,2017
MOUNTAIN VIEW, California — Google announced on Wednesday it was bringing its digital assistant to Apple iPhones as part of its effort to wi
Jan 26,2015
Sheriffs are pressuring Google Inc. to turn off a feature on its Waze traffic software that warns drivers when police are nearby. They say one of the technology industry's most popular mobile apps could put officers' lives in danger.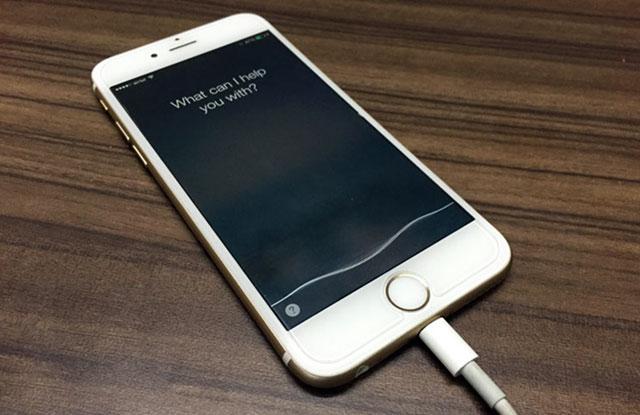 Jun 13,2016
SAN FRANCISCO — Apple's Siri made a big splash when the wisecracking digital assistant debuted on the iPhone five years ago.
Newsletter
Get top stories and blog posts emailed to you each day.