You are here
Many patients remain confused about medical hierarchy
By Reuters - Oct 11,2017 - Last updated at Oct 11,2017
Patients continue to be confused about the roles and responsibilities different doctors play in their healthcare, new research confirms.
In a new study, gynaecology patients receiving treatment at a teaching hospital did not fully understand the differences between an attending physician, a resident doctor and a medical student.
"Most patients don't realise that in a teaching hospital, it's the residents that are doing the majority of the work," Dr Ronald Blatt, Medical Director of the Manhattan Centre for Vaginal Surgery in New York City, told Reuters Health in a phone interview.
Dr Catherine Flood of the University of Alberta and colleagues surveyed 108 women awaiting major gynaecological surgery. Questions assessed patients' knowledge of residents' responsibilities as compared with duties of medical students and attending physicians. In addition, researchers measured patients' comfort level with resident doctors.
Most women — 83 per cent — understood that residents "had a higher level of training" than medical students, but only 60 per cent realised that a resident is actually a doctor, the authors report in the Journal of Obstetrics and Gynaecology Canada.
That might explain why only 50 per cent of respondents indicated that they would feel comfortable with a resident operating on them, even under the supervision of a practicing physician.
"Typically, patients are under the impression that [surgical] residents merely assist in pre-and post-operative procedures when, in reality, they are performing the actual surgery," said Blatt, who was not involved with the new study. "This, of course, is only when the practicing physician is fully confident in the resident's capability. It's actually one of the benefits of getting treatment at a teaching hospital. There are more practitioners keeping a close eye on things compared to non-teaching hospitals."
Residents have graduated from medical school. They practice in teaching hospitals or clinics under the direct or indirect supervision of an attending physician for several years before deciding on a sub-specialty. But it is important to note that "resident" can mean anything from a first-year intern who is just out of medical school to a chief resident who is in his or her final year of training.
In this study, while 92 per cent of the women surveyed believed in the importance of knowing their doctor's level of training, only 63 per cent reported actually having such knowledge. Fifty-six per cent of those polled reported a desire to learn more about the role of resident doctors.
"Considering the significant role of residents in patient care, educating patients is essential to improve their comfort and the overall consent process," the authors write.
This study is the first of its kind in the gynaecological discipline, but there are a few limitations worth noting. The sample size was small and comprised only of a region-specific Canadian cohort, which limits the generalisability of the results.
To promote a better understanding among patients, the researchers suggest "placing placards throughout teaching hospitals, handing out pamphlets in waiting rooms, or reviewing consent forms in greater depth in the office setting".
Previous research, they note, shows that informed patients tend to be more actively involved in their own care and have better health outcomes than their uninformed counterparts.
"Considering the valuable role that residents play in patient care, educating patients about their providers is essential to improve their satisfaction, comfort and the overall value of the consent process," the researchers conclude.
Related Articles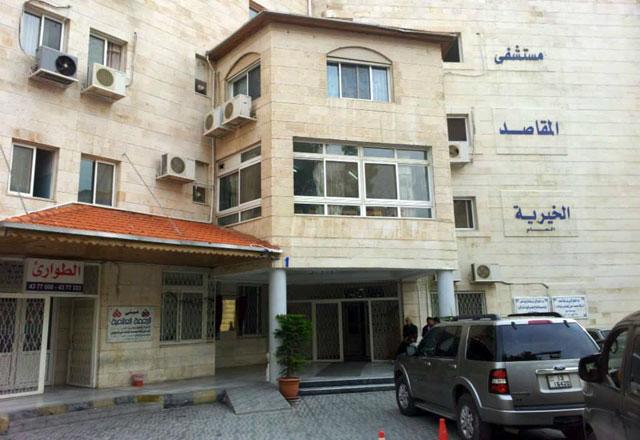 Dec 15,2016
AMMAN — "I love my job because I can help people in need," said Sabrine Noubani, the secretary at Al Maqased Charity Hospital in Hai Nazzal,
Jan 21,2016
NEW YORK – Doctors tend to get less aggressive care before death than the average person, a new study finds.The question of what kind of car
Mar 15,2014
Around 18 assaults on doctors have been registered so far this year, the Jordan Medical Association (JMA) said on Saturday.
Newsletter
Get top stories and blog posts emailed to you each day.