You are here
Latest cars make regional debuts at Dubai trade show
By Ghaith Madadha - Nov 14,2015 - Last updated at Nov 14,2015
The most important date on the regional motoring calendar for motoring enthusiasts and automotive industry professionals, the Dubai Motor Show is the Middle East's biggest auto expo is held every other year in rotation with the Abu Dhabi Motor Show. Home to the region's most spectacular reveals and debuts of the latest road cars, futuristic concept cars, industry announcements, brands and automotive technologies, the Dubai Motor Show is held at the Emirate's sprawling 85,000-square-metre Dubai World Trade Centre from November 10th to the 14th.
Among the 157 cars making regional and global debuts in Dubai, Jaguar's unexpected and sporty F-Pace SUV is set to play a major role in Jaguar's regional portfolio. Commenting on Jaguar Land Rover (JLR) sales success during 2015 despite regional tensions, Managing Director for the Middle East and North Africa Bruce Robertson indicated that the F-Pace is expected to be a "volume seller" and become Jaguar's "market leader." Meanwhile, managing director of Jaguar's high-end luxury, performance and capabilities skunkworks special operations division, John Edwards, was also on hand to unveil the brand's most luxurious Range Rover SV Autobiography to the Middle East.
Offering visitors a live and steep obstacle course experience demonstrating their vehicles' off-road prowess British brand JLR's centrepiece exhibit was however its' Spectre film cars. Starring as the antagonists' car in the latest James Bond film and as an extension of the brand's "good to be bad" campaign, the JLR Spectre trio included a spectacular repurposed 2010 C-X75 hybrid supercar concept and battered post-production Land Rover Sports SVR performance SUV and Land Rover Defender off-roader.
With a rich heritage of accessible performance cars and motorsports success, including all-podium 1966 and subsequent Le Mans victories to 1969 for the GT40, the recently established Ford Performance wing sets the Blue Oval for a major comeback into this segment. Commenting on performance aspirations, Middle East and Africa President Jim Benintende said that Ford was "not going to be shy about it" anymore, and with US rally driver Ken Block on hand, unveiled Ford's GT supercar and 2016 Le Mans hopeful. Also unveiled for the Middle East was the high performance flat-plane crackshaft Shelby GT350 Mustang.
While Ford announced that it expected 30 new products for the Middle East and Africa region by 2020, Dubai was also an occasion for the regional reveal of its' luxury Lincoln sister brand's Continental Concept model. Expected to be launched globally by 2017, the Continental Concept flagship is elegantly smooth, low-slung and voluptuous design. Not revealing driveline details during roundtable discussions, Lincoln Motor Company President Kumar Galhotra however described the Continental as taking a "quiet luxury" approach.
A first for Cadillac, the US luxury brand debuted its' XT5 crossover successor to the SRX at the Dubai Motor Show. Meanwhile hot hatch enthusiasts were treated to regional unveilings for the prodigious high performance Peugeot 308 GTI and brutally mighty Audi RS3 Sportback. A big day for Audi, the four-ring German luxury brand also unveiled the all-important next generation A4 compact executive saloon and R8 supercar, described by Director of Audi Middle East, Enrico Atanasio as the "dynamic vanguard of Audi".
Away from the big players and new high tech models, the Dubai Motor Show also served as regional debut for the resurrected Alvis brand. A supercar in its era, Alvis plans a production run of 77 continuation Series cars built from original 1930s parts. Alvis makes build their own engines and "still makes cars how they used to be made". according to chairman Alan Stote. Meanwhile, the Motoring Nostalgia Museum of classic cars memorably included the radical, purpose-built and diminutive 1976 Lancia Statos mid-engine rally car.
Jaguar F-Pace
With snouty bold mesh grille, squinting headlights and bulging bonnet similar to Jaguar's elegant saloons and rear lights inspired by the F-Type sports car, the F-Pace seamlessly translates the British brand's character into crossover SUV form for the first time. Expected to be a big regional seller, the F-Pace is built on light and stiff aluminium architecture and powered by Jaguar's growling, consistently muscular and progressively urgent supercharged 3-litre V6 engine in 335BHP or 375BHP tune. Driving all four wheels, it should prove agile and sure-footed when launched.
Ford GT
Celebrating the Ford GT40 sensational all-podium 1966 24-Hours of Le Mans victory 50th anniversary, the 2016 GT features a 600BHP+ mid-engine version of Ford's acclaimed 3.5-litre direct injection twin-turbo V6 Ecoboost engine. Based on race-proven engine architecture, the GT is built on stiff lightweight carbon-fibre and aluminium construction. A post-retro design paying homage to its iconic ancestor, it features up-swinging doors, curved windshield and advanced active aero aids, while radical air tunnels direct airflow along a narrow fuselage-like cockpit.
Range Rover SV Autobiography
Ready for all comers in the emerging ultra-luxury SUV segment comprising the Bentley Bentayga and upcoming Rolls Royce SUV, the original luxury off-road just got plusher, courtesy of JLR's special vehicle operations. With high quality dual tone paint, higher grades of leather and trim, more extensive features, optional long wheelbase and reclining seats with footrests, the SV Autobiography also features an upgraded 542BHP supercharged five-litre V8. Effortlessly muscular, extensively capable off-road and serenely comfortable on-road, the Range Rover is also built on stiff lightweight aluminium architecture.
Lincoln Continental Concept
Combining the elegant and emotive with an athletic demeanour, the Lincoln Continental Concept flagship is expected to catapult the American brand back firmly to the premium luxury segment as a 2017 model. With snouty but recessed grille, smatterings of chrome, huge alloys, low profile roof, muscular haunches and slanted low-slung boot, it features faint flavours of Maserati Quattroporte V and Pininfarina's Fiat 130 Coupe and Rolls Royce Camargue in its C-pillar slant. Spacious inside, its cabin is swathed with lush blue leather and suede and features highly ergonomic seats.
Audi RS3 Sportback
A muscular yet agile brute, the Audi RS3 Sportback is not a garden-variety hot hatch but with a turbocharged five-cylinder engine producing 362BHP and 343lb/ft torque, is more aptly described as a hyper hatch. Expected to go on sale regionally by January 2016, the RS3 cracks the 0-100km/h benchmark in 4.3-seconds and can top 280km/h. Directing its power through all four wheels, the RS3 can vary power between front and rear and left and right for nimble and eager cornering agility, tremendous grip and tenacious traction.
Peugeot 308 GTI
Peugeot's long-awaited and elegant Ford Focus ST- and Volkswagen GTI-rivalling 308 GTI hot hatch features a choice of 247BHP or 266BHP high efficiency 1.6-litre turbocharged engines. With claimed best-in-class power-to-weight and 243lb/ft torque throughout 1,900-5,000rpm, 0-100km/h acceleration is dispatched in 6.2-seconds in 247BHP guise and six-seconds by the 266BHP version. Driving front wheels through a six-speed manual gearbox, the 270HP version additionally features a Torsen limited-slip differential for added agility.
Related Articles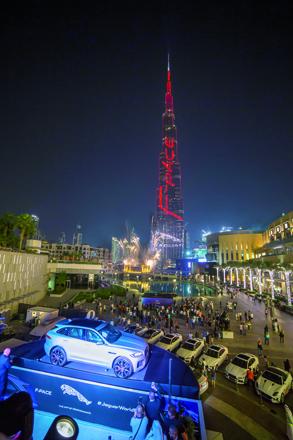 May 09,2016
Launched regionally in spectacular fashion in Dubai last week, the Jaguar F-Pace stands to become a transformative product for the British s
Aug 01,2016
Hotly anticipated since its first appearance as the C-X17 concept at the 2013 Frankfurt Motor Show, the Jaguar F-Pace is set to become one o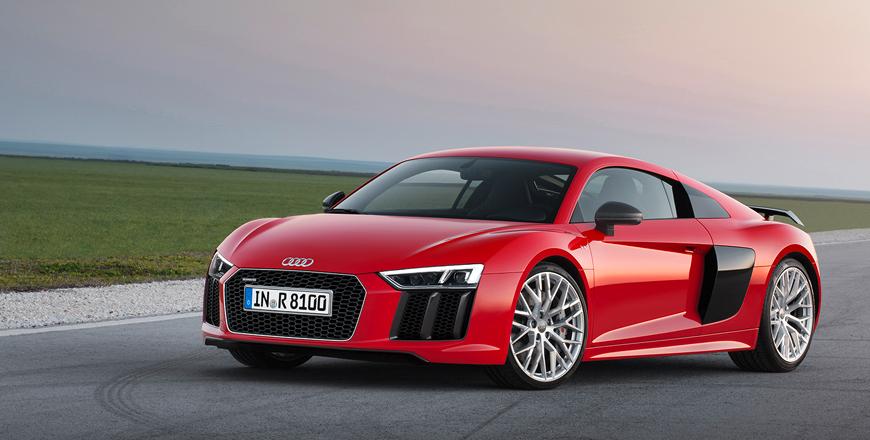 Apr 03,2017
ABU DHABI — Conferred the top accolade at the annual Middle East Car of the Year (MECOTY) ceremony, the Audi R8 V10 is the fourth car to cla
Newsletter
Get top stories and blog posts emailed to you each day.