You are here
The errors of comedy
By Nickunj Malik - Jan 15,2014 - Last updated at Jan 15,2014
People can spend a lot of time saying nothing. It is true: just observe and concentrate on the conversations going around you and you will notice the drivel that the populace talks about. The unnecessary and totally superfluous details that are supplied in any ordinary chatter, if noted down, can fill page upon page of written sheets.
One has to employ a specifically learnt filtering technique to survive the utterances that go thus: "I have to tell you what happened last week; it was a Wednesday; no sorry it was a Monday in May; actually no, it was a weekend in June when I was on this British Airways flight; no apologies, it was Gulf Air, or maybe it was Emirates or was it KLM…".
The emphasis on trivial details is so much that the listener loses attention immediately.
Then there are the stand-up comics. They take a whole lot longer to say anything and sometimes it amounts to nothing as well, whatever they have said. But the manner in which they narrate it all is what makes the difference. Between pure boredom and witty hilarity, that is.
Stand-up comedy, says the dictionary, is a style of comedy where the performer speaks directly to the audience. It is enacted by a single comedian with the aid of a hand-held microphone, who usually recites a fast-paced succession of humorous stories, short jokes and one-liners, which comprise what is typically called a monologue routine or act. Right!
Another definition of comedy is quite simply a light and humorous drama with a happy ending. Going by this definition what I witnessed at the "Laughter Factory", at one of the local Amman restaurant premises last weekend, was so un-comical as to be almost dubbed a tragedy.
Well, to be fair, it started off as a laugh riot all right. The first two stand-up comediennes had us rolling in the aisles with mirth.
But it was when the final performer took the stage that the entire show deteriorated into a charade. He could not elicit even a chuckle from the perplexed crowd as his jokes fell flat one after another in quick succession. There was no happy ending, naturally. The audience trooped home in a severe dull state of mind, which should not have been the expected fallout of a promised funny evening.
Since I have the time and space, let me reflect. What exactly are the errors of comedy? Why was the last performer sweating profusely, making inane faces and gestures that nobody could interpret, and resorting to obscene language blurted out in a haze of spit, in the name of humour?
This sad spectacle was most heart-rending. The biggest flaw in his entire routine was that the performer could not connect with the spectators, which the earlier two did effortlessly. The crowd was too well mannered to poke fun at, or heckle the comedian. Unfortunately he, on his part, was so desensitised that he could not adjust his act according to the mood or the taste of the viewers. Eventually he could not coax any laughs out of me or anybody else. In fact, if he had persisted for much longer the comic routine would have turned tragic. Believe me, it's true.
My expectations were at an all time high as was my enthusiasm. Maybe that is where I faltered. Next time I will make certain allowances. I will go for a comedy of errors instead!
up
83 users have voted, including you.
Related Articles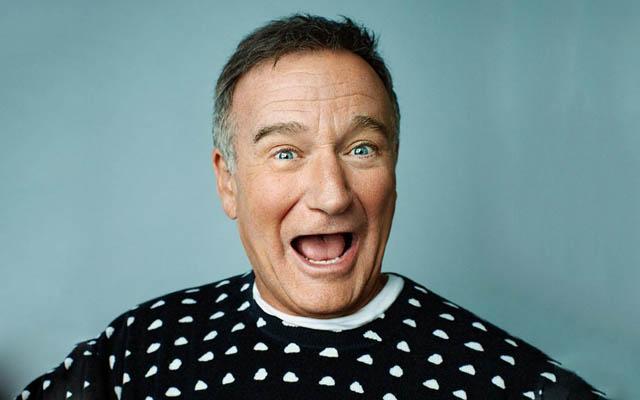 Aug 12,2014
Oscar-winning actor Robin Williams shot to fame for his madcap standup act and his offbeat alien Mork, but his most famous roles showed a depth of pain behind the comedian's mask.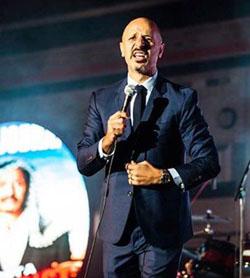 Nov 01,2015
AMMAN — Comedians and artists joined forces at a show on Saturday titled "Blissteria", which aimed to spread positive feelings among Arab au
Mar 31,2015
Trevor Noah, a South African comedian little known to US audiences, will replace Jon Stewart as the host of the Emmy Award-winning, late-night parody newscast "The Daily Show", Comedy Central said on Monday.
Newsletter
Get top stories and blog posts emailed to you each day.