You are here
Digital fast
By Nickunj Malik - Oct 10,2018 - Last updated at Oct 10,2018
I am not a fan of sending "good morning" messages, accompanied by beautiful pictures, to my entire list of contacts on WhatsApp. Despite that, I have been at the receiving end, from all and sundry. Believe me, it is true. There are at least two-dozen people who greet me each day with digital bouquet of flowers, snapshots of cuddly babies or images of a scenic sunrise or sunset.
I do not read all of them although I always look forward to those sent by one person, who consistently forwards me inspirational quotes, on a daily basis. But before I could tell him how refreshing these motivational words of wisdom were, they stopped. Quite abruptly, I must add.
I scrolled back through the messages to see if I had inadvertently said something to upset him. There was nothing! I mean, I had not made the effort of even acknowledging any of it, leave alone respond to it. I was horrified at my sheer laziness and lack of empathy and decided to make amends straightaway. My tentative attempts to engage him in conversation lead to a terse reply, which stated to all the concerned parties who reached out to him that he was on a week long "digital fast".
Nobody was supposed to disturb him during that period and he would reconnect with all of us after a certain span of time had passed. I thought he was joking, but when the same computer generated response reappeared to all my subsequent queries, I figured belatedly that he actually meant it.
So, what is a "digital fast" And why do some people embark upon it? "Also called, a digital detox, this is a phase during which a person refrains from using electronic devices such as smartphones or computers and regards it as an opportunity to reduce stress by focusing on social interactions in the physical world. It helps in maintaining a healthy balance between normal life and the time spent in the virtual sphere" explains the dictionary. In other words, it is the act of reconnecting by disconnecting.
"Before you commit to a detox, try making two lists," advises Dr Sally-Ann Law, a psychologist and personal life coach. "Primarily, list all of your gadgets. This will show you how dependent you are on technology. Next, make a list of all the things that you enjoy doing in life, but aren't doing presently."
However, does one have to give up all of one's screen time? Not really, says the expert. "Firstly, one must turn off the push notifications that give constant updates on what is happening around the world. Secondly, put away the phone during mealtimes and additionally make your bedroom a 'no tech' zone. Thirdly, limit yourself to one-screen-at-a -time, which means that if you are watching news on television, avoid scrolling through your Facebook posts on the iPhone. Finally, train yourself to not respond immediately to everything that comes to your attention."
Right! I decided to put this into practice at once.
"Do you want to go for the movie or not?" my husband called out to me.
"When did you plan it?" I questioned.
"Read your SMS," he suggested
"I can't. I'm on a digital fast," I replied.
"I check messages every three hours," I explained.
"She's lost it," he muttered under his breath.
"I heard that," I countered
My spouse looked shamefaced.
"I found it actually," I continued.
"What?" he was curious.
"The secret of reconnecting by disconnecting," I said.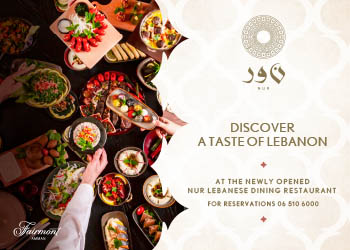 Newsletter
Get top stories and blog posts emailed to you each day.