You are here
Changan Benni E-Star: Urban EV quickly gaining ground
By Ghaith Madadha - Sep 18,2023 - Last updated at Sep 19,2023
A small, affordable and practical EV city car that is comparatively light and enjoys better than average claimed 301km driving range, it was all but certain that the Changan Benni E-Star would prove a hit in the Jordanian market. A freshened up face-lift in its Chinese home market, the E-Star was first launched locally in 2021 and has been steadily gaining ground, with a noticeable bump in its presence during the last year or so, where its small dimensions makes maneuverable, user-friendly and easy to park on busy Amman roads.
An updated incarnation of the Benni EV, the E-Star carries both a new name and playfully, yet decidedly, more assertive styling. With a revised front bumper incorporating huge sculpted faux side intakes with wavy bright green gill-like accents and a jutting lower lip, the E-Star also receives a more scowling boomerang-style headlight signature. More purposeful looking than typical for small, tall and narrow city cars, it gains sharply sculpted surfacing, rising waistline, descending roofline and new 5-spoke 15-inch alloy wheels, shark fin style aerial and tailgate spoiler to further emphasise a sportier aesthetic.
Pulling potential
Situated low behind its textured grille-like front panel but cooled through a wide lower intake, the E-Star's compact electric motor lends itself to a lower centre of gravity, and is powered by 32.2kWh capacity lithium-ion battery system, which is also mounted low and under the boot at the rear. Producing 74BHP and 125lb/ft torque, the E-Star's motor drives the front wheels through a single-speed automatic gearbox, with much of its comparatively generous torque output available almost instantly, for confident acceleration from standstill and good responsiveness at low city speeds.
Responsive in urban driving owing to its big torque bias, the E-Star is confident on inclines and when overtaking, if not outright quick, like a hot hatch. Pulling through 0-50km/h in 4.7-seconds, its rate of acceleration is reasonably robust, but with only one gear ratio, it begins to somewhat trail off around 80km/h, as wind resistance becomes a bigger factor. Adequately powered for city driving in its default "D" driving mode, the E-Star however yields its full performance potential in "S" mode, as accessed through an electronic rotary selector.
Responsive yet grounded
A nippy city car with "S" mode engaged for better power output and more responsive performance — if at the cost of driving range and energy conservation — the E-Star can meanwhile achieve an estimated 130km/h top speed. Driving in near silence, the E-Star however feature an artificial driving sound mode, to alert pedestrians. A byproduct of its synthetic supercharger-like whine is that the E-Star feels more engaging and instinctive to drive as its acoustics rise and becomes more intense to better communicate an increase in power, speed and effort.
Quick to charge through 30-80 per cent when using a high capacity non-domestic charger – where available – but not nearly as convenient as combustion vehicles' swift refueling time, the E-Star's standard 0-80 per cent charging time is expectedly longer at eight-hours, 35-minutes. Lightweight by EV standards at 1,180kg, the E-Star is nevertheless somewhat heavier than similar combustion cars. That said, its low centre of gravity reduces body lean despite its tall and narrow dimensions, and lends itself to a grounded ride quality, when not bobbing up and down over lumps and bumps due to a short wheelbase.
Fresh and fun
Like most EVs, the E-Star requires one to ease, rather than lift, off the accelerator to coast, given its automatically engaging kinetic energy regenerative brakes. Otherwise, it drives with similarly fun adjustability, responsiveness and nimbleness as class contemporaries. Small, agile and manoeuvrable through city streets, tight corners and narrow roads, it parks easily in tight spaces with little need for cameras or sensors. Light and quick, its steering is aided by tall and narrow 175/60R15 to add some measure of road feel, and which also improve ride compliance, durability and running costs.
User-friendly drive with a forgiving ride, the E-Star dispatches imperfections easily and is reassuring and reasonably settled and stable for its class. With good visibility and driving position, it feels alert and more involving than many EVs. Cabin ambiance is fresh and modern, with contrasting glossy black and white panels, green outline accents, touch activated functions, sporty contoured flat bottom steering wheel, and dual instrument and infotainment screen panels. Small, practical and economical, it features generous front headroom, reasonably accommodating rear space, split folding rear seats and 150-litres minimum luggage volume
SPECIFICATIONS
Engine: Front-mounted electric motor
Battery, capacity: Lithium-ion, 32.2kWh
Gearbox: 1-speed automatic, front-wheel-drive
Power, BHP (PS) [kW]: 74 (75) [55]
Torque, lb/ft (Nm): 125 (170)
0-50km/h: 4.7-seconds
Top speed: 130km/h (estimate)
Range: 301km
Charging time (0-80%), 240V at 13.6A / 10.7A: 8h, 35m / 11h, 30m
High capacity fat charging (30-80%): 30-minutes
Length: 3,770mm
Width: 1,650mm
Height: 1,570mm
Wheelbase: 2,410mm
Loading height: 136.5mm
Luggage volume, minimum: approximately 150-litres (estimate)
Kerb weight: 1,180kg
Steering: Electric-assisted rack & pinion
Suspension: MacPherson struts, / torsion beam
Brakes, F/R: Ventilated discs / discs, regenerative
Tyres: 175/60R15
Related Articles
Oct 25,2021
Launched last year as an updated version of the Changan Benni EV, the E-Star is positioned to potentially be of particular relevance to the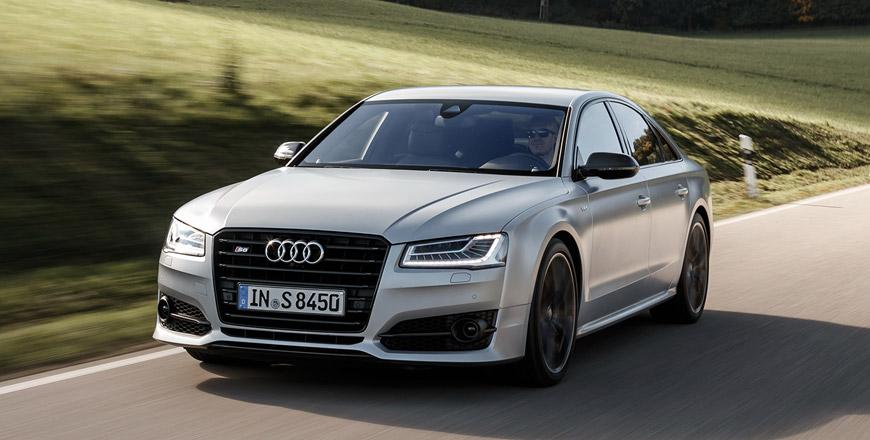 Jul 03,2017
Almost unrivalled in its very niche segment and winner of the 2017 Middle East Car of the Year awards' Large Premium Performance Sedan categ
Oct 20,2016
The first mid-engine BMW since the M1 sports car of 1978, the BMW i8 was first glimpsed as the Vision Efficient Dynamics concept in 2009, be